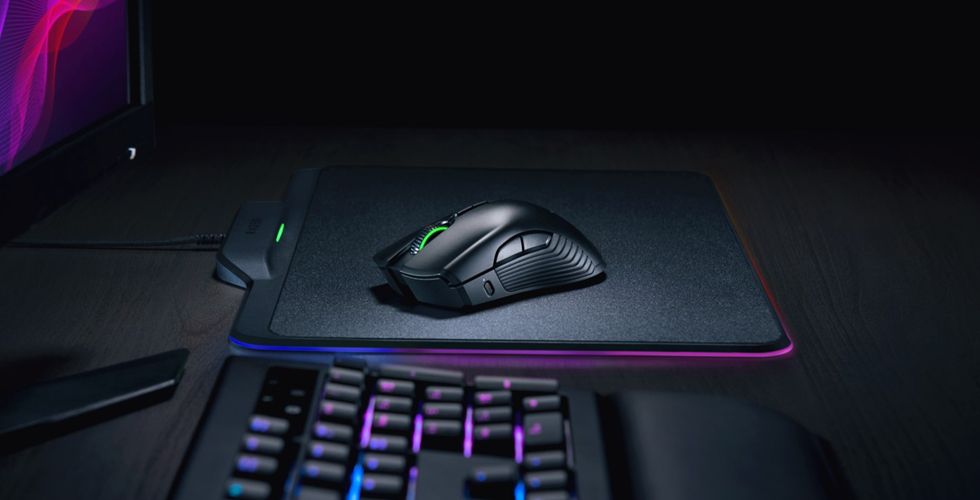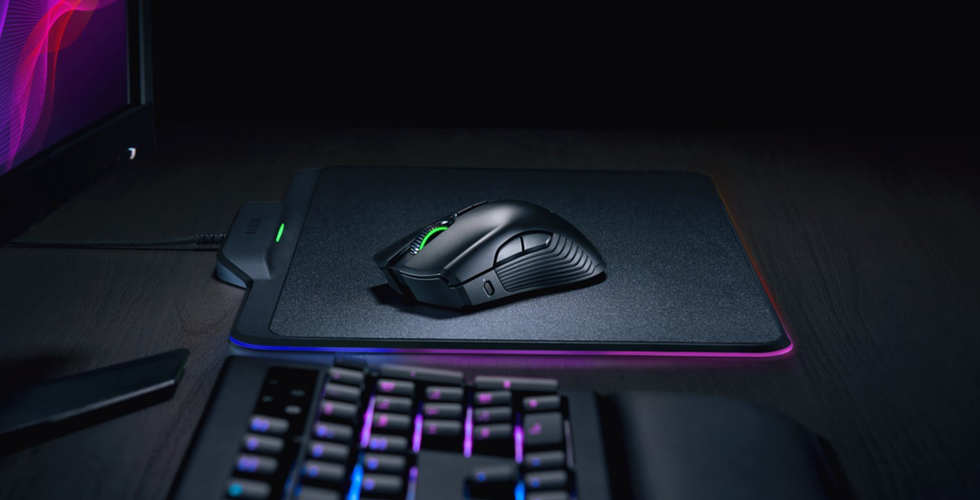 Microsoft has publicly stated for several months now that it plans to bring mouse and keyboard support to Xbox One, but nothing has come to fruition yet. At least not in the way anyone has hoped for. A few games can utilize this support, just not a wide range of titles by any means. A new report from Windows Central indicates that Microsoft may have teamed up with hardware manufacturer Razer for official Xbox mouse and keyboard support.
The team at Windows Central received leaked documents recently that detailed Microsoft's previous plans to bring keyboard and mouse support to the April update of the Xbox dev kit. In a presentation to developers earlier this year, Microsoft showed off how a Razer Turret keyboard and mouse would work on Xbox, in partnership with Razer.
The presentation went on to explain how certain features would work, like Razer Chroma's RGB lighting support. In the images below from Windows Central, you can see some of the rules that Microsoft set for developers who wish to implement keyboard and mouse support for their games.
It is unknown if mouse and keyboard support ever made its way to developers yet, so these plans are not be final, and could be delayed or cancelled altogether.
It's a contentious feature when discussing the advantages those in multiplayer matches may have, but it could become a reality soon with the right ground rules in place.
Gallery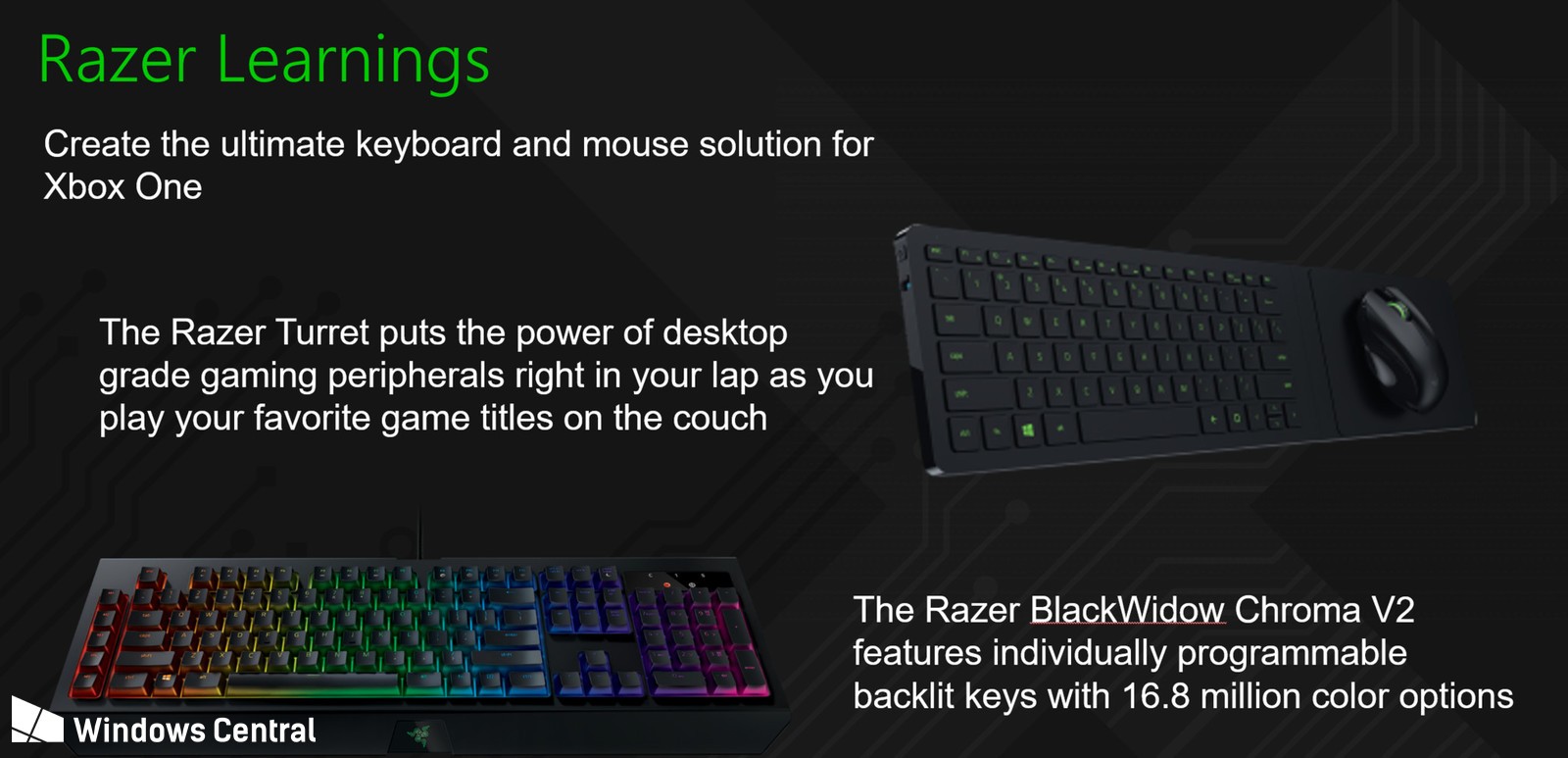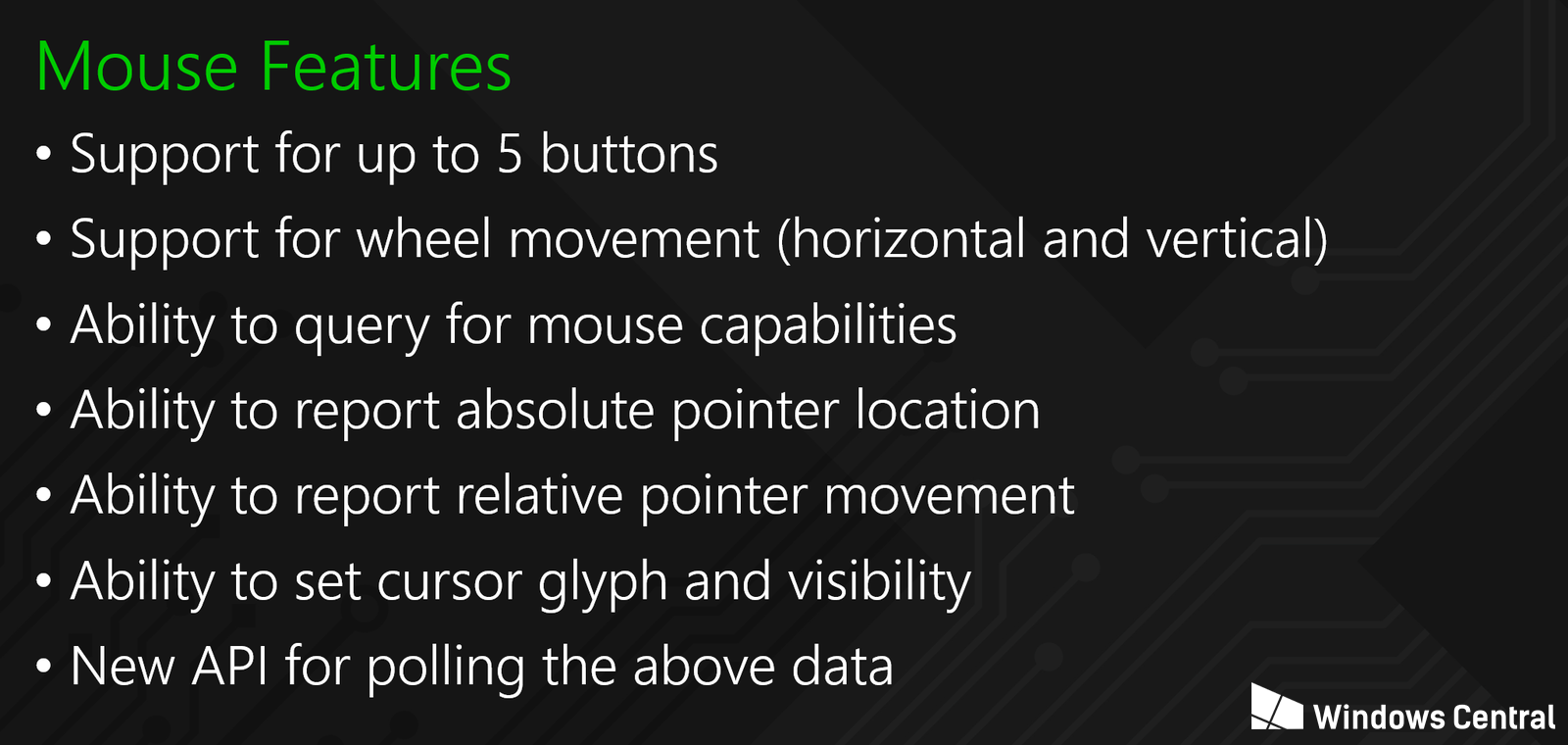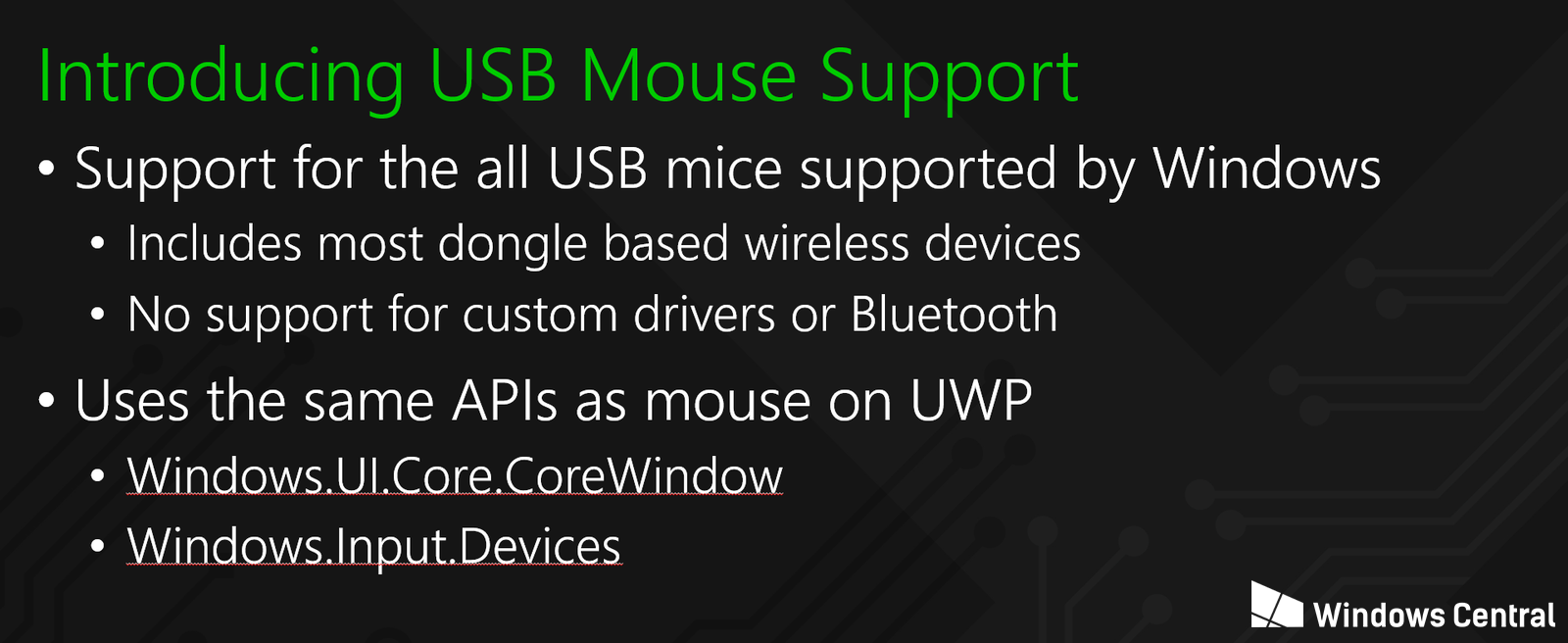 Via: Neowin