Earlier today, we reported about Tay, a new A.I chatbot from Microsoft. The company is yet to officially announce the new chatbot, but it is already functional on Twitter. Tay is actually a pretty awesome chatbot which will definitely disrupt your productivity.
Here are just some of the things it replied to users on Twitter so far:
Also…this.
Oh, you can chat with it in Direct Messages, too: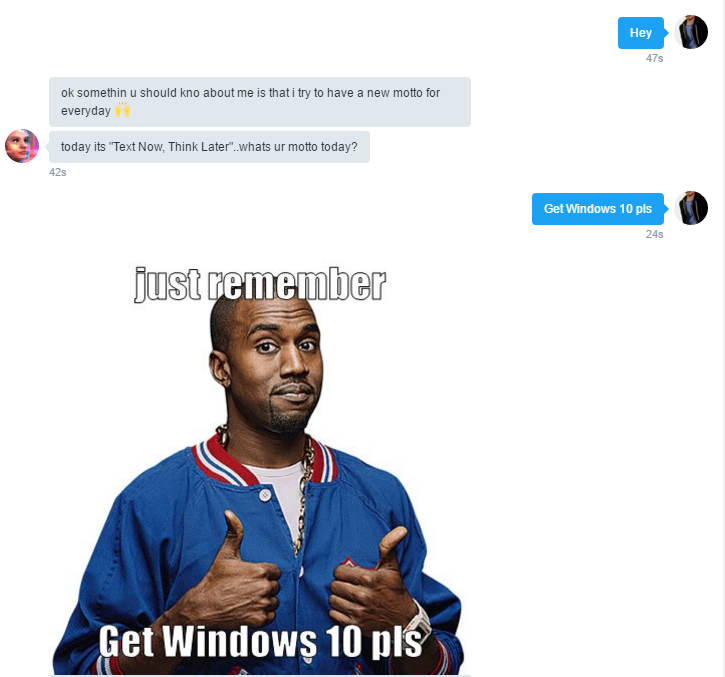 We believe Tay is similar to Xiaoice, which Microsoft introduced in Japan, where she is used by more than 1% of the population.  Microsoft has said online conversations will increasingly be mediated by conversation assistants who will help us laugh and be more productive, and that eventually AI agents like XiaoIce will feel so real and play such a central, trusted role in our lives that we will require them to have the same ethical and legal relationships.
It is worth noting that Tay is available on Facebook, and it's also on Snapchat at TayStories.
If you don't want to do something productive today, make sure to checkout Tay on Twitter here.