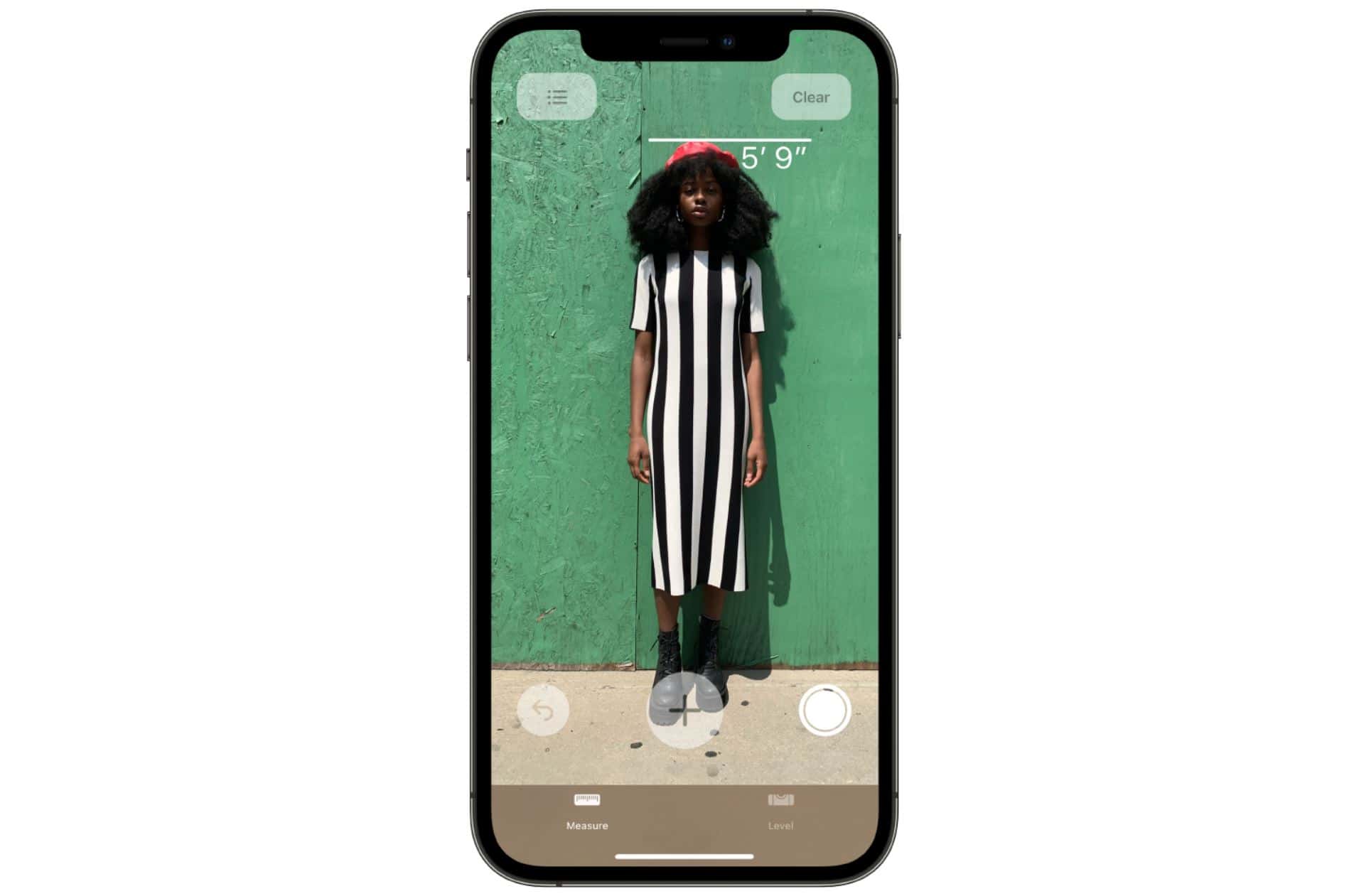 Thanks to the new LiDAR sensor on iPhone 12 Pro and iPhone 12 Pro Max, you can now instantly measure a person's height from the floor to the top of their head, hair, or hat. Apple claims that you can even measure the seated height of a person in a chair.
Here's how you can use this feature:
Position iPhone so that the person you want to measure appears on the screen from head to toe.
After a moment, a line appears at the top of the person's head (or hair, or hat), with the height measurement showing just below the line.
To take a photo of the measurement, tap

.

To save the photo, tap the screenshot in the lower-left corner, tap Done, then choose Save to Photos or Save to Files.
You can easily access and share the height measurement image from Photos or Files on iPhone whenever you want.
On iPhone 12 Pro and iPhone 12 Pro Max models, you can also easily measure the height and straight edges of furniture, countertops, and other objects using guide lines that appear automatically. And you can see more detail in your measurements with Ruler view.
Samsung Galaxy S20, S20+, S20 Ultra, S10 5G, and Note10+ devices also come with a similar app called Quick Measure. Using the 3D Depth camera, you can get real-time measurements that sit atop the object and tell you roughly its height, width, and even volume. However, Samsung's Quick Measure app can't measure a person's height automatically, it requires some manual work.
Source: Apple