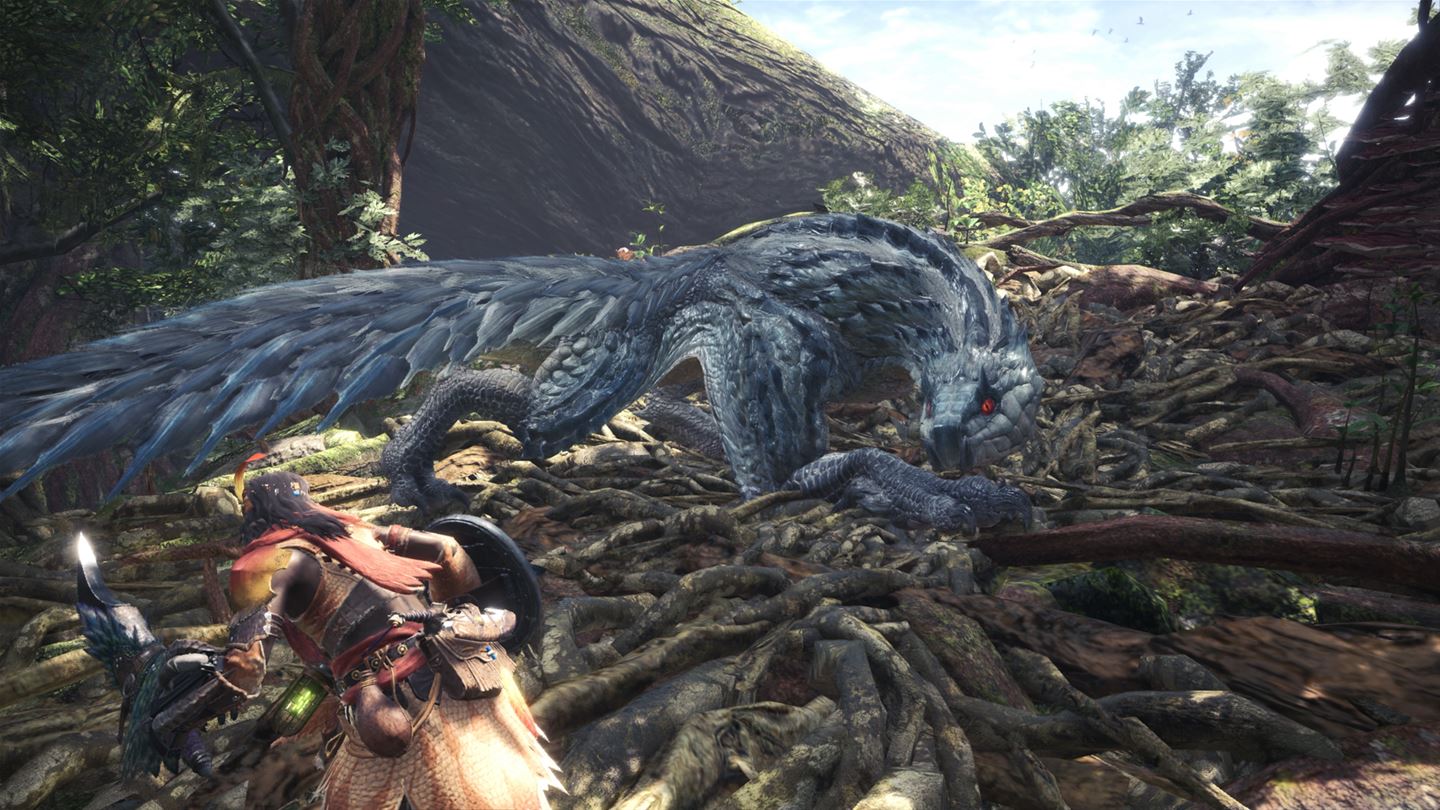 Monster Hunter: World released simultaneously worldwide on on Xbox One and PlayStation 4 last week to rave reviews, but it wasn't without its hiccups. Notably, the game's matchmaking features on Xbox One didn't work, nor did SOS flares. Though these issues have ironed themselves out somewhat with time, Capcom has deployed an official patch to fix matchmaking on Xbox One.
Detailed on Capcom's website, patch 1.0.0.8 on Xbox One "fixed all matchmaking functionality issues for Xbox One players, including Matchmake, Filter Search, Squad Sessions Session, and Respond to SOS." The Xbox One version, like PS4, also received a few changes that corrected problems with gathering points and bounties as well as fixed issues with the Hunting Horn.
Despite these technical issues, Monster Hunter: World has been an outstanding success for the company. Capcom revealed that it broke the franchise record for most units shipped in the first three days, shipping 5 million copies combined with digital sales. A breakdown between platforms unfortunately wasn't provided.
If you're interested in Monster Hunter: World, check out our review. Now that its online functionality is working properly—I can confirm that SOS flares have been working for a couple of days—more people should be jumping into the game to enjoy it.
While choosing to forego a beta on Xbox One before launch was met with criticism, it's good to see that Capcom is actively working to get the game up and running as intended.