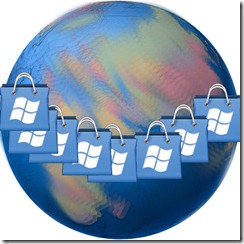 Perennial hacker Chainfire has done it again by creating an application which fools marketplace into believing you are in a different country than you actually are.
Using a technique called Runtime Patching, the software allows you to switch to any marketplace in the world.
MarketPlaceRegionSwitch  is a bit tricky to use, with users needing to know various cellular carrier codes to make the change, but most of us probably only want to see the American market, which uses 313 for the LCID and 409 for the language ID.
Using the software I was able to browse the US market, where the games category had 127 applications, rather than the measly 30 here in the UK. I was however unable to complete a purchase, which may be a temporary bug or a permanent block.
Read much more in this detailed post at XDA-Developers here, which includes the download for software, which comes with many caveats.