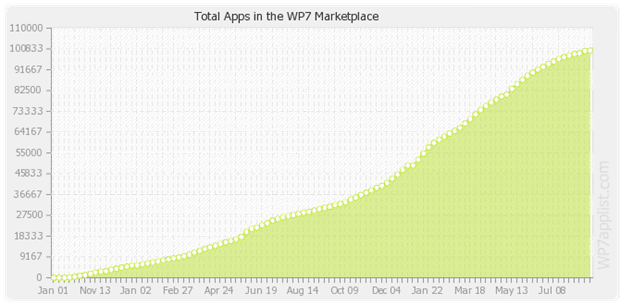 It has now been more than 2 months since Microsoft announced that Marketplace crossed the 100,000 app milestone.
Since then the expectation has been of further exponential growth, but what has in fact occurred appears to be a more S-shaped curve, with the number of apps approved per day in fact slowing down from a high of around 300 per day to a low of around 100 per day.
The slow-down is not simply due to recent issues with Marketplace and App Hub, as can be seen by the above graph, which clearly show the rate of growth has been stalling for months now.
WPAppList's data shows in the most recent month little more than 1700 apps were approved, versus around 3500 the month before, and around 6000 the month before then.
The reason for the slow-down is not clear, but may be due to anticipation of Windows Phone 8, or due to developers not getting the return on investment that they expected.
Can any of our readers who are developers shed more light on this phenomenon? Let us know below.