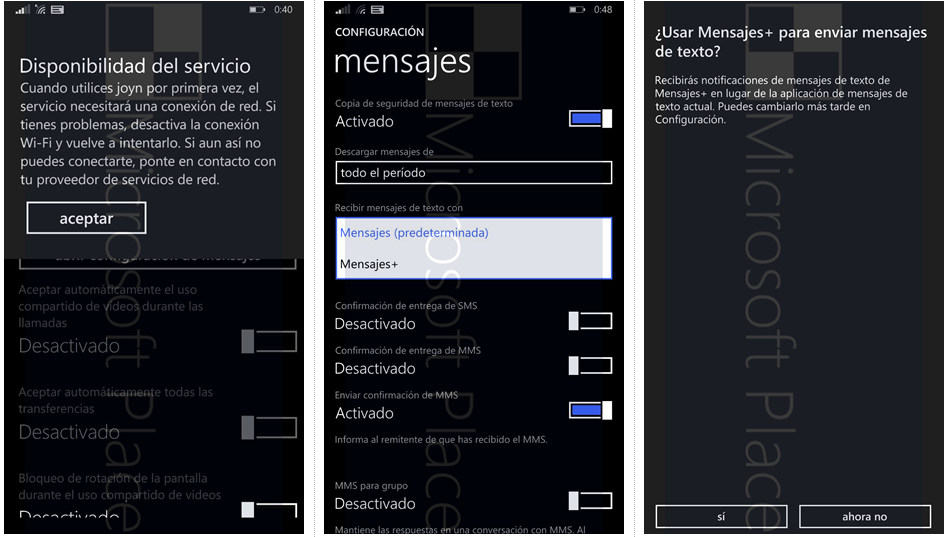 Microsoft has been working to increase their support for Rich Messaging Services, which are carrier services designed to work over data channels and provide enhanced features for users, for example letting users make phone calls and send SMS messages from your PC as if you are sending it from your phone.
MSFTPlace reports that under Lumia Denim  the latest version of the Message +  RCS app (developed by Microsoft Mobile/Nokia) is able to replace the default messaging app, in the same way that the default camera app is replaceable.
The app description notes:
With Messages + will be faster chat with friends from the Contacts application. You can add images and videos to your conversations and share contacts and other files with friends and family. Messages + is also linked to OneDrive, allowing you to quickly share what you want.

New in this version:
– Tray single entry for text messaging and chat
– Sets Messages + as your default application for messaging
– Integration with the native OS improved
Exclusively for Lumia
It is likely that the ability to appear on that list is pretty tightly controlled, but I imagine many people would not mind having Facebook or WhatsApp as their default messaging service.
The app only appears to work well on Vodafone Spain.  If you are based there you can download the Message + app here.