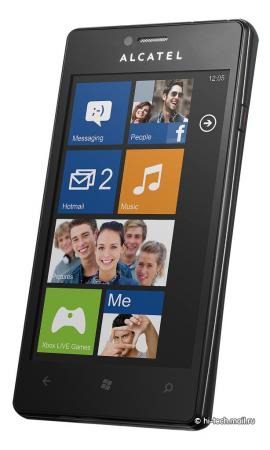 Yesterday we were wondering why Microsoft was adding support for phones without camera button to Windows Phone 7.8, completely forgetting that such a handset has been released already.
Wp7forum.ru reminded us of the Alcatel One Touch Windows Phone 7.5 handset, which has already been released in Russia, and in fact comes without a physical camera button.
The low-end handset costs only 6990 rubles ($226), and I suspect any future Windows Phones so equipped will be around the same range or much lower.
Read more about the handset from the last time wrote about it here.