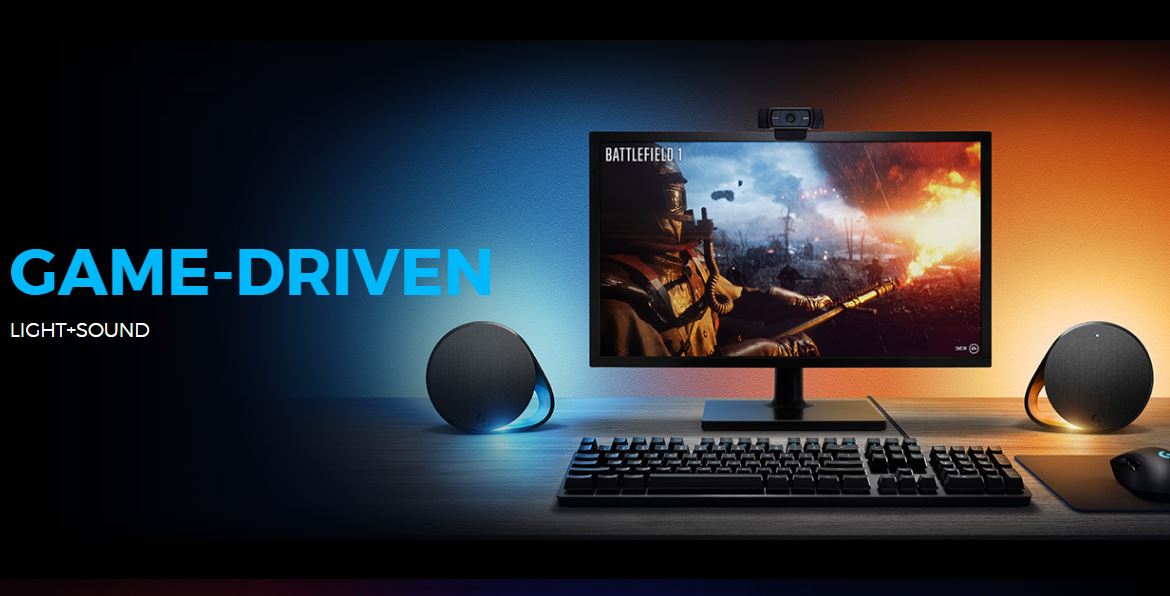 Earlier this month, Logitech G, the premium gaming brand of Logitech, announced the new Logitech G560 PC Gaming Speaker. It was their first speaker system with advanced Logitech G LIGHTSYNC technology that synchronizes both light and sounds to gameplay. I've been using this speaker system for a week now and I must admit that I'm quiet impressed by it. Read my thoughts below.
Sound:
Logitech G560 PC Gaming Speaker is a 2.1 speaker system with two satellite speakers with lightweight, high-strength metallic drivers and a down-firing subwoofer. Sound quality is the primary objective of any sound system and the G560 performs quite good in that department. This 240-peak watt sound system can get really loud easily. You need to be careful while increasing the volume as you may create a shock to others in your home. I've to mention that some people may find the G560 little bass heavy as the hefty 5.5 kg subwoofer amplifies the low frequencies more. In its price range, the G560 will easily beat most of its rivals in sound quality and volume.
Thanks to the unique driver design, the G560 delivers a huge soundscape. The built-in DTS:X Ultra support renders a 3D soundscape for games, so you hear your gaming environment from every angle. Also with DTS:X Ultra, multi-channel music sources such as 5.1 or 7.1 surround become a multi-dimensional experience. Each channel of the mix takes a unique position for hi-fi experience.
User Experience:
Setting up this sound system was really easy. Apart from the speakers, you will have a power cable and a USB cable in the box. After you unbox them, you need to connect the color coded wires from the satellites to the subwoofer. Once that is done, connect your power cable to the socket and switch it on to turn on the speakers. If you want to connect the G560 to your PC, you can do it in different ways. First, you can use the USB cable that came with the speaker. Second, you can use the built-in Bluetooth connection to wirelessly connect with your PC. Third, you can use a 3.5mm Aux cable. All the hardware controls like volume up/down, Bluetooth on/off, etc are on the Right satellite speaker. Depending on the music content, the RGB lighting in the left and right speakers will light up. With Logitech Gaming Software, you can program the G-key (one more hardware button) to activate a special ability, audio app and more. Unfortunately, there's no hardware button to control the lights.
RGB Experience:
Game-driven RGB lighting is the most unique feature of the G560 and it allows gamers to experience new levels of intensity while gaming. If the game supports Logitech's LIGHTSYNC RGB system, it will really immerse you into the action with lighting effects that react to in-game explosions, approaching enemies, damage taken, healing done, new worlds visited, and much more. Using Logitech's RGB SDK, any game developer can program the color and animation effects for game. Currently, only the following games are supported for now.
Battlefield 1
Civilization VI
Counter Strike : GO
Discord
Dota 2
Final Fantasy XIV Stormblood
Fortnite
Grand Theft Auto V
Killing Floor 2
Metronomicon
Tom Clancy's: The Division
Total War: Warhammer II
There are thousands of old games which will never be updated to support Logitech's RGB lighting. In order to solve this problem, Logitech has come up with a solution called Screen Sampler. With this feature, you can choose any area on your monitor and assign it to any of the four lighting zones via Logitech Gaming Software (LGS). The G560 will then track in real-time and matches speaker lighting with the colors on screen. There's also an audio visualizer in LGS that allows you to enjoy your music with RGB lighting. High-volume lighting pulses to the beat—rear lights take the bass and fronts take mids and highs. LGS allows you to customize everything about this speaker system. Even though LGS is feature heavy, its performance and UI are not up to the mark. It crashed few times when I was using it and it even dragged down my Intel Core i7/GeForce 1050 PC a couple of times. Logitech definitely has to improve their software experience to appeal to core gamers.
Gallery:
Gallery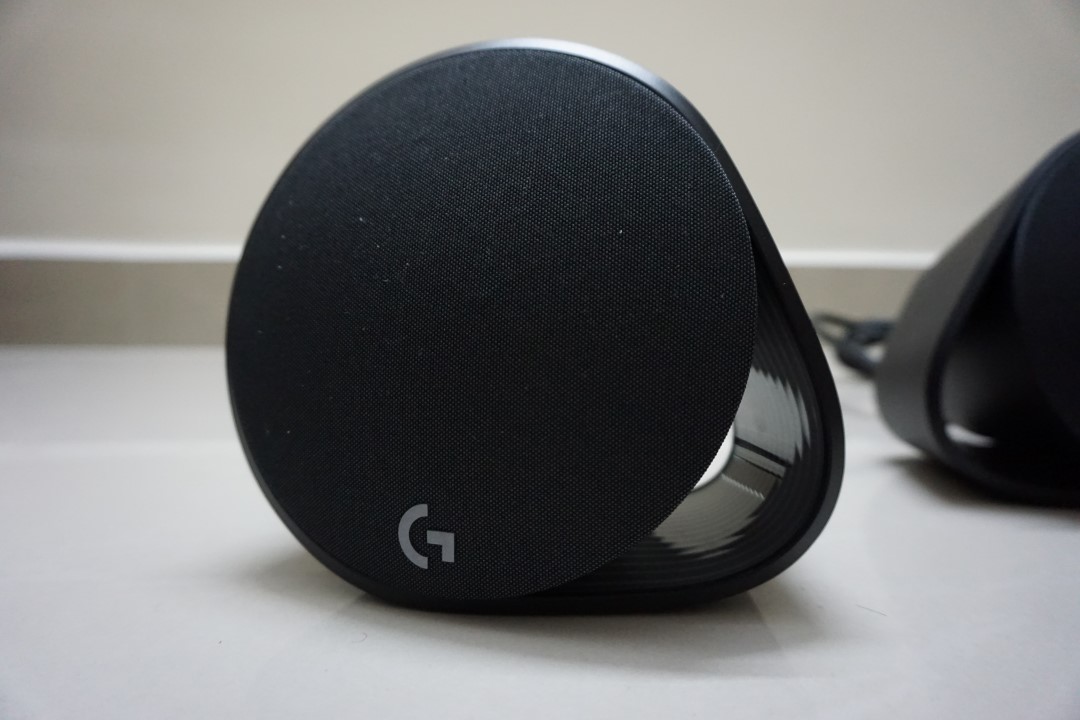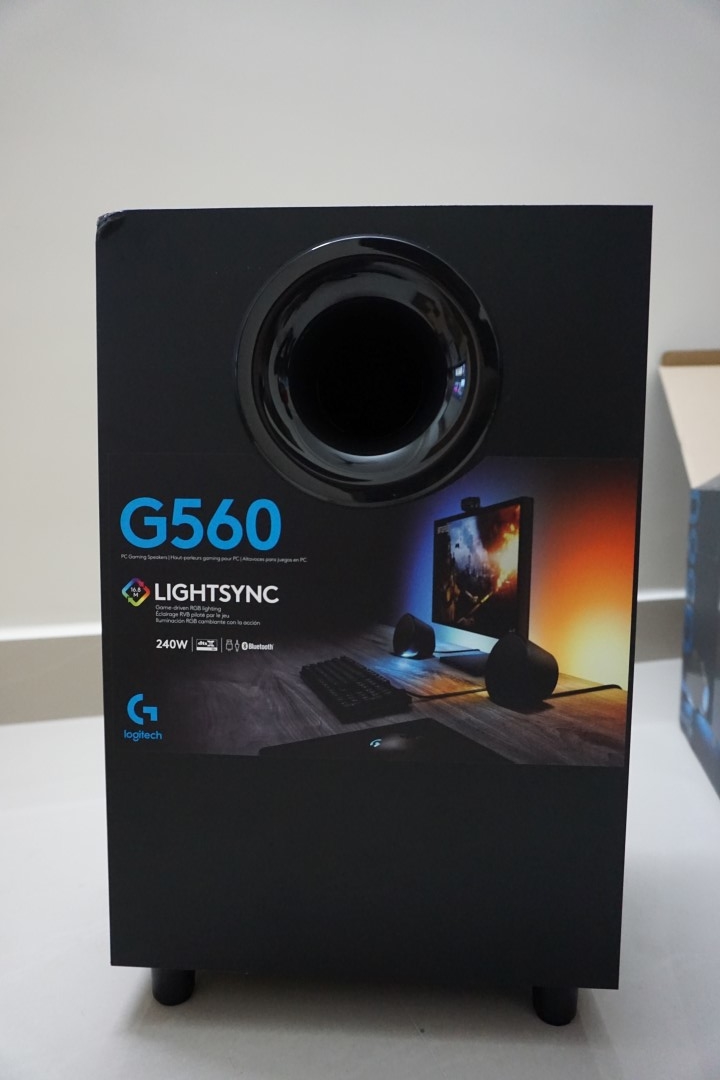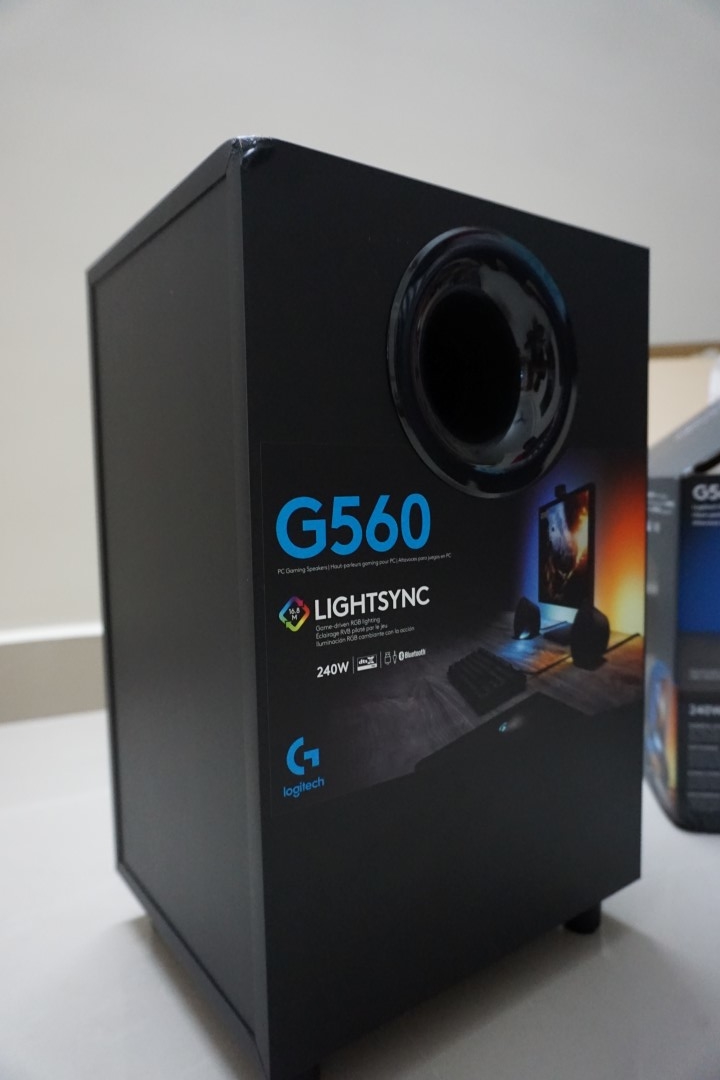 Final words:
The G560 is not the best 2.1 speaker sound system I've ever listened to, but it is a solid sound system with a powerful bass. For gamers, RGB lighting is a huge bonus along with all the customizations offered via LGS. Even though the number of natively supported games for RGB lighting is very few now, you can expect that number to grow over time. Logitech is targeting this sound system for gamers, but I think even regular desktop users will love to use this system. Forget about the gaming part, users can connect to this speaker via Bluetooth, 3.5 jack or USB and the built-in G560 Audio Visualizer will activate to bring their music to life and they can also use the screen sampler to sync the lighting based on the movie or video they watch on their PC. For the $199 price tag, I feel it offers more value when compared to its competitors.
You can order Logitech G560 LIGHTSYNC PC Gaming Speaker from Amazon here.