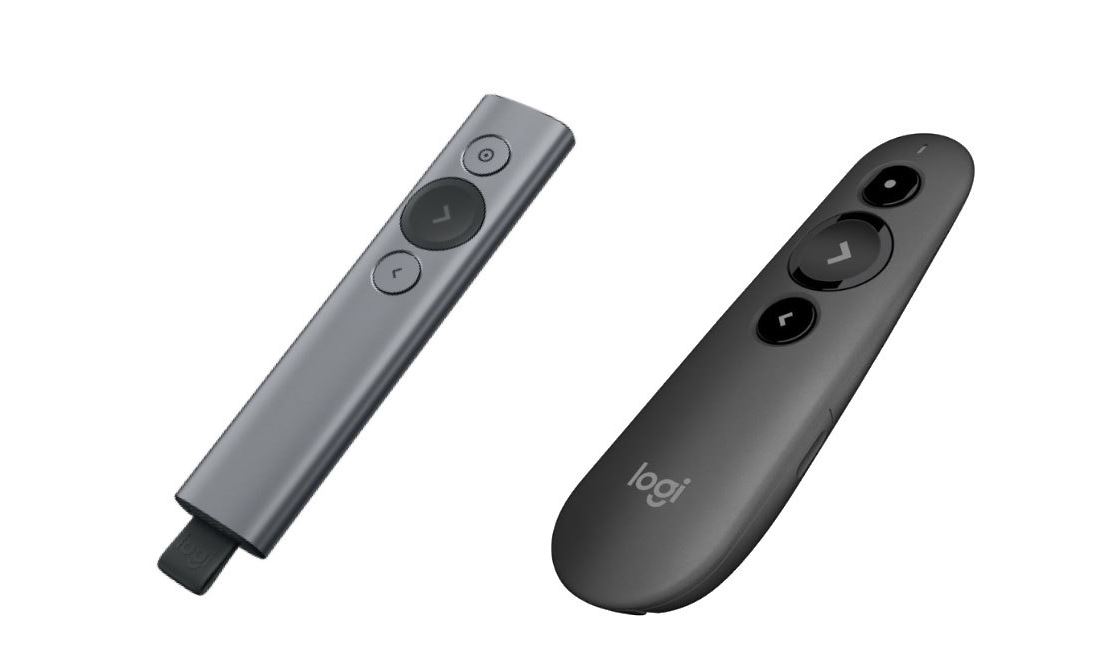 Last year, Logitech announced a new presentation control tool called Spotlight Presentation Remote. It enabled users to highlight and magnify on-screen content in an engaging and powerful way during presentations. Today, they announced software updates for Spotlight Presentation Remote with new features like timers, highlights freeze and more.
Highlight freeze: Move the on-screen highlight smoothly to the place you want, and simply leave it there while you speak.
More customization with timers: Set the timer according to your presentation needs. Receive vibration alerts at short time intervals or, if you are giving a lecture, you can set a vibration notification at a specific time on the clock.
Spotlight Presentation Remote was a premium product. In order to reach more people, Logitech today announced a more affordable presentation remote named R500. The new Logitech R500 Laser Presentation Remote allows users to present from up to 65 feet away and includes an easy-to-use red laser pointer. It connects with PCs via USB receiver or Bluetooth Low Energy technology and works with Windows, Mac OS, iOS and Android. Unlike the Spotlight remote (the one on the left in the image above), R500 has a contoured shape to fit snugly into the palm of your hand, a soft rubber surface and textured buttons that provide a comfortable and secure grip for all hand sizes.
The software update for Spotlight can be downloaded for free from here. And the new R500 will be available in June 2018 for $59.99.