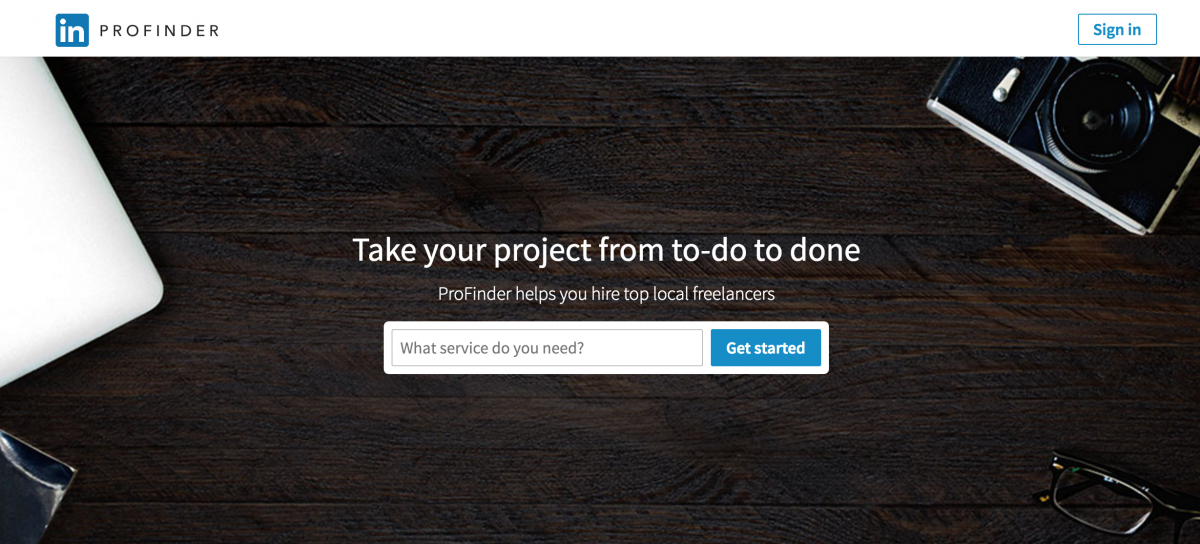 A few months ago, Microsoft acquired LinkedIn for a whopping $26.2 billion. Today, LinkedIn is expanding its new product, "ProFinder" to all users in the United States. LinkedIn ProFinder allows users to find freelancers and hire them to work on a project. The company has been testing the program via a pilot program since 2015, and now anyone in the United States can try it out.
With ProFinder, you can find and freelancer for a lot of different services — from things like design to IT services, business consulting, software development, photography, and a lot more. LinkedIn ProFinder will also allow users to hire freelancers with specific needs — for example, you can search for freelancers from a specific location, budget, job requirements, and more. When a freelancer is interested in your project, they will contact you with a price quote, and you'll be able to find more details about the freelancer from their LinkedIn profile.
In a blog post, the company stated:
"So why is this important to LinkedIn and what do we see for ProFinder's future? Well, with our network of more than 450 million members we feel we can play an important role in driving and supporting the gig economy. In fact, as part of our pilot we've dug into our own LinkedIn data to glean more insights about this new and growing sector of the workforce. Did you know, for example, that the South is a burgeoning region for freelance talent?"
LinkedIn says ProFinder will offer a good experience for both the customer and the freelancer, as the service is powered by its own network which has a lot of data about the freelancers. In a statement to VentuerBeat, the company stated:
"ProFinder is built on top of LinkedIn's network in order to be network-drive. As a consumer, when you submit a project request, we send it to professionals in your network or extended network first. You'll also see common connections between you and the pro — something you can only get on LinkedIn."
If you live in the United States, you can try out LinkedIn ProFinder here.