Not that it was ever really in doubt, but after we have seen the amazing performance of the Tegra-powered ZuneHD it is nice to see confirmation that Windows Mobile 7 will indeed by powered by this amazing processor.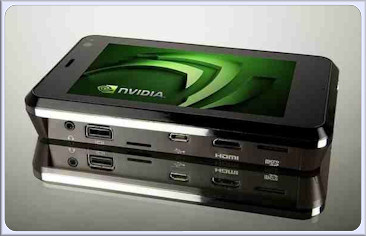 Sanneblad.com did a search for Windows Mobile 7 at LinkedIn and revealed this interesting entry:
Sandeep Shinde's Summary

I have 6+ years of Experience in Embedded Technologies – Windows Mobile, Windows CE, Embedded Linux, Multimedia Frameworks, Device drivers, and Post Silicon Validation.
I have worked on different Hardware platforms like ST's Nomadik, NVIDIA's Tegra (APX2500).
I have worked with STMicroelectronics as a Software Architect for Nomadik platform, and currently working as a member of Windows CE & Windows Mobile Software development team at NVIDIA. I am responsible for designing and developing the Multimedia subsystem development for Tegra (APX2500) on Windows platforms including latest OS Windows Mobile 7.

Sandeep Shinde's Specialties:

– Experience in Design & Development of Multimedia frameworks in Windows CE & Mobile, expertise in DirectShow filters, Windows Device drivers, Windows CE & Mobile Multimedia Applications.
– Experience in Design & Development of Video framework & Base port for MontaVista Linux on NOMADIK.
– Experience in Post silicon Chip Validation

Sandeep Shinde's Experience




Senior Software Engineer

(Public Company; 1001-5000 employees; NVDA; Computer Hardware industry)

October 2007 — Present (2 years)

Working as a member of Software Multimedia Team for Windows Embedded CE&Mobile.
PDA.pl suggests the post also confirms the common base for Windows CE, ZuneHD and Windows Mobile 7, suggesting the new OS is not that far from market after all. Nvidia has said in the past that the first Tegra-powered smartphones should still be coming this year.