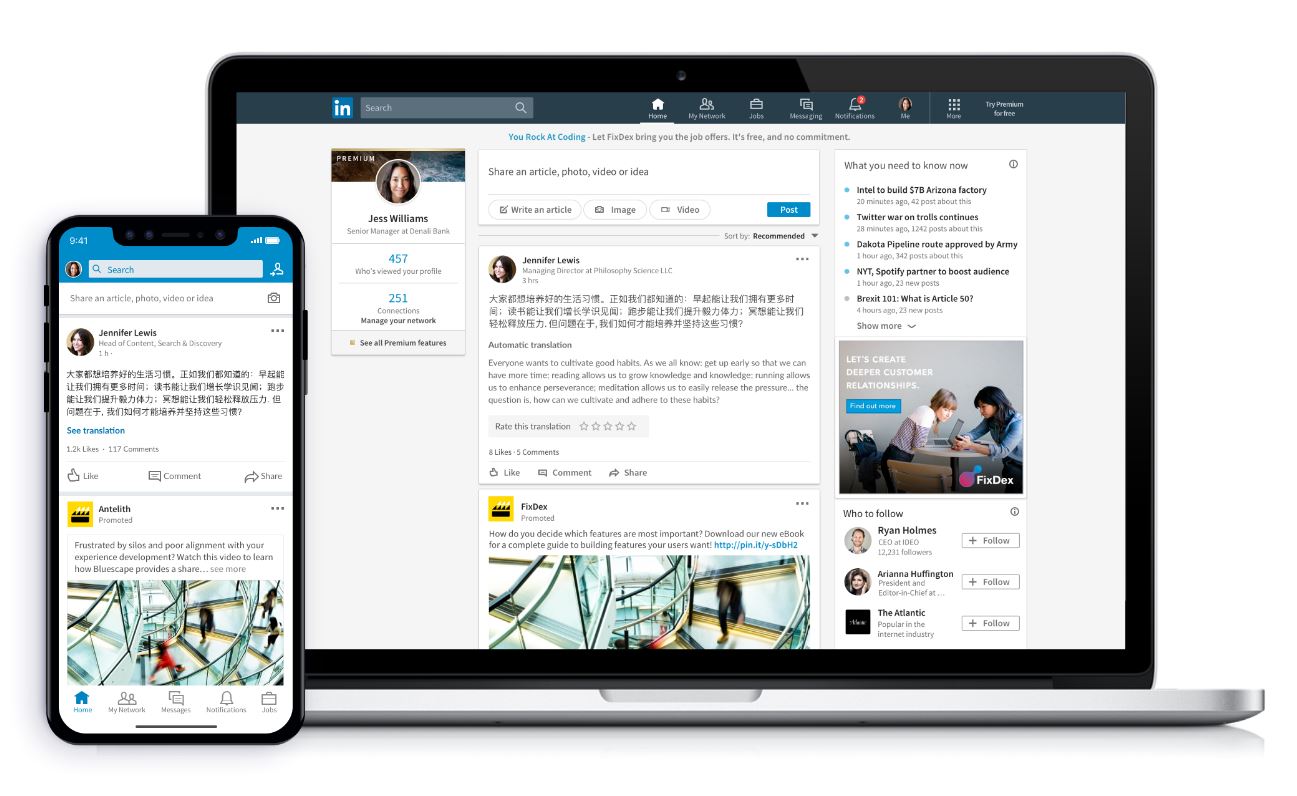 LinkedIn today announced one of the most requested features from its users, translation support. You can now translate the LinkedIn feed content to 60 other languages. If the posts you see are in a different language from your default language, LinkedIn will now display a "See Translation" button within the LinkedIn Feed, the recent activity section on someone's profile, and the post detail page.
LinkedIn is using Microsoft Text Analytics API, an Azure Cognitive Service for this translation support. And since Microsoft Translator gets improvements over a period of time, you can also expect translations on LinkedIn to get better and better over time.
The "See Translation" feature is now available for more than 60 languages including Spanish, Japanese, and German to a majority of global members on desktop and mobile web. LinkedIn is also bringing this feature to the LinkedIn iOS and Android apps in the coming weeks.