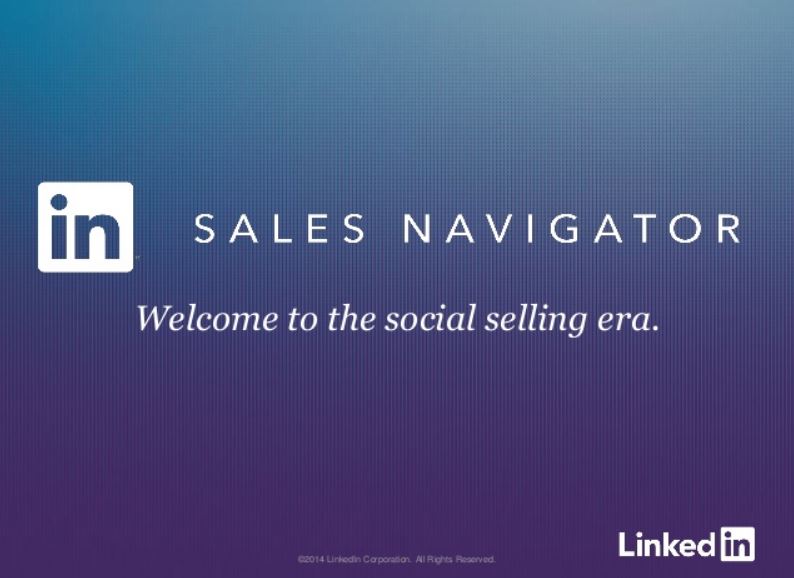 Until now, LinkedIn was launching new features and updates to Sales Navigator as soon as they were ready, without any prior communication or pre-release training for its customers. As the product has become popular among enterprise users, LinkedIn today announced a new product release cycle. They will release Sales Navigator product updates on a quarterly cycle that will allow enterprise users to take advantage of them according to their needs.
LinkedIn also announced the first ever Sales Navigator Q1 Release with new features and updates, including:
Redesigned account page: Streamlines the process of landing new accounts or building relationships with prospects with a cleaner, redesigned page
New partners to the Sales Navigator Application Platform – Including Adobe Sign, BlueJeans, InsightSquared, Microsoft PowerBI, Microsoft PowerApps, Oracle Marketing Cloud, and Tableau, as well as newly-announced integrations with Demandbase, InsideSales.com, SugarCRM and Oracle Sales Cloud.
Auto-saved search preferences  – More advanced search capabilities to find the right companies and prospects
New Sales Alert Emails: Customers can now get email alerts when Saved Leads view their profile, a signal that leads may be interested in starting a conversation.
Self-Service Seat Transfers: Customers can now easily bring their Sales Navigator data with them when transferring from another company or account with a Team or Enterprise contract
You can learn more about these features on LinkedIn page here. LinkedIn today also revealed that more than 80% of the Forbes Cloud 100 use Sales Navigator to meet their revenue goals and Sales Navigator is now one of the industry's fastest growing enterprise-grade SaaS applications.