LG has applied for a design patent in Korea for a cool new tablet with a detachable wireless keyboard.
The tablet features a near bezel-less design with rounded corners and a fabric cover similar to the Surface Pro touch cover.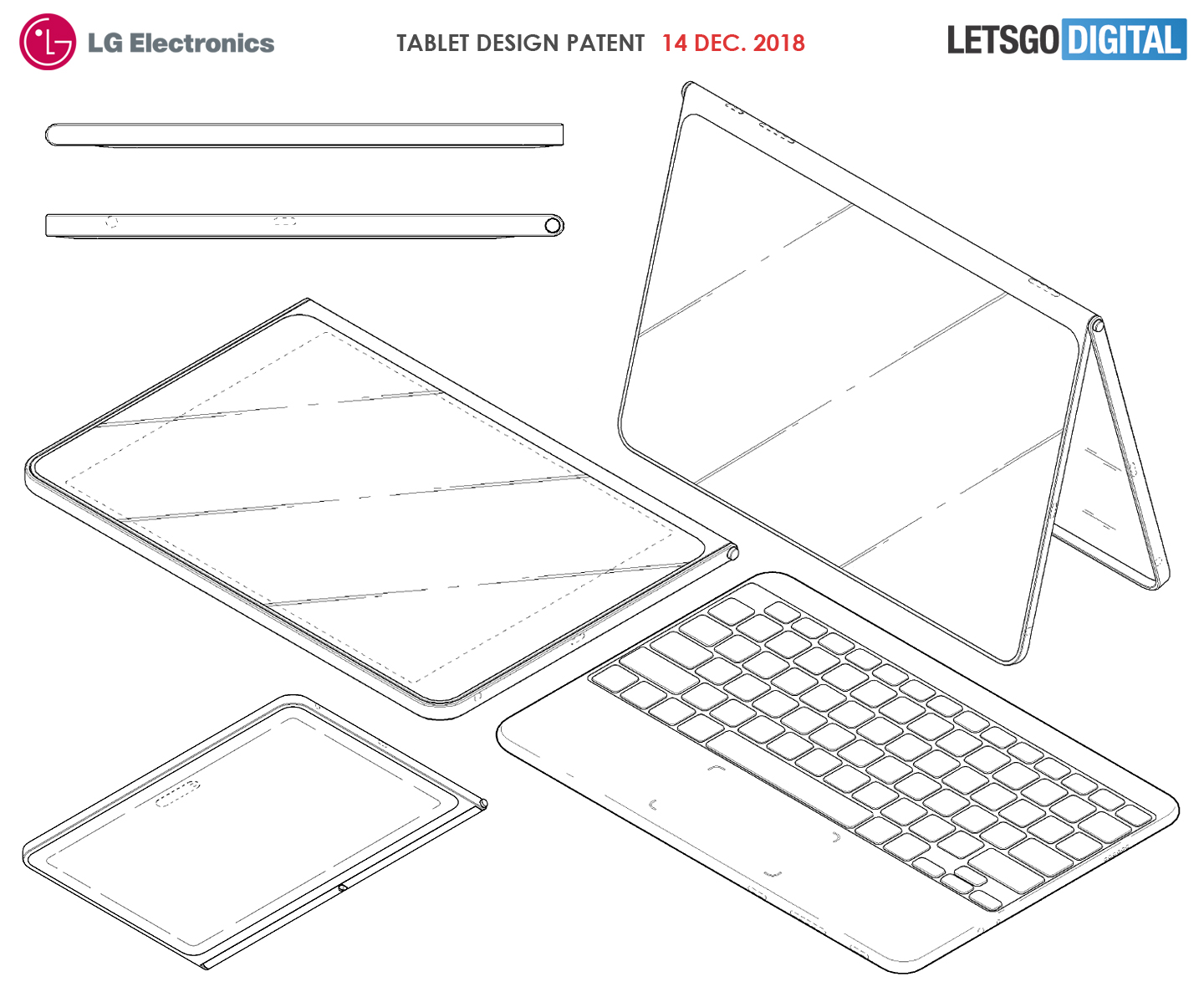 The detachable wireless keyboard also features a rounded design and full mouse pad.
Together the design is reminiscent of the of the LG Tab Book Duo which was a Windows 8 tablet from 2018, suggesting we may be looking at another Windows device.
The design patent was published on the 14th December, suggesting we may see the device pop-up at CES 2019 early next year.
Via LetsGoDigital