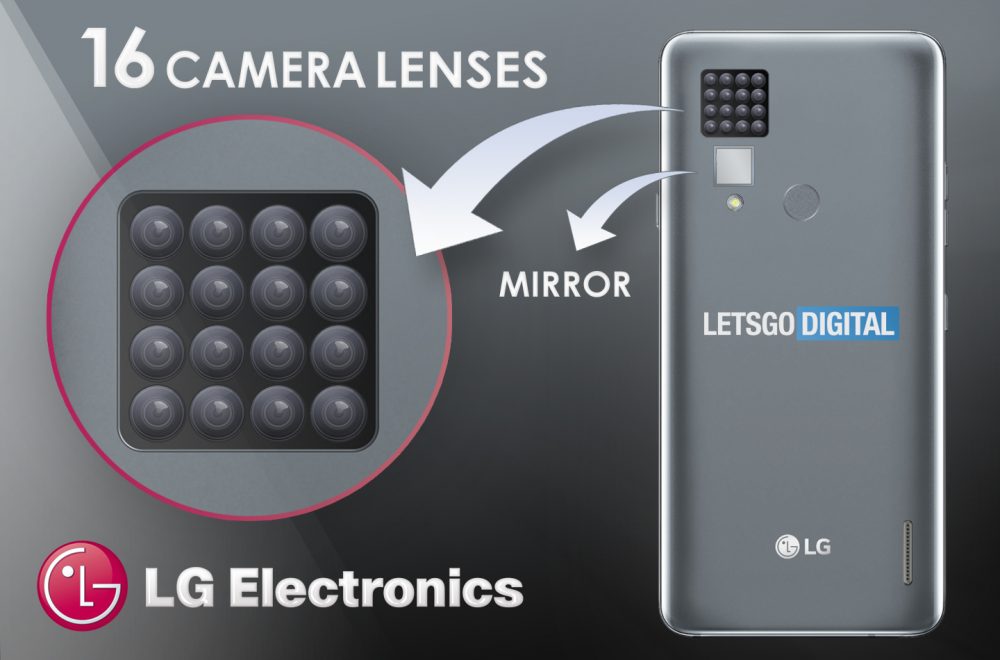 It looks like the fight for the best camera smartphone is about to take a turn as LG has filed a patent for a smartphone with 16 camera lenses.
The patent was filed by LG with the USPTO and was granted on November 20. The patent describes 16 camera lenses on the back of the phone which are arranged in a matrix to allow all the lenses to either work individually or together to create a moving image.
There's a very low probability that we will actually see a smartphone with 16 lenses but this goes to show how manufacturers are thinking of ways to enhance smartphone photography and set new benchmarks.
Source: Letsgodigital; Via: Pocket Now