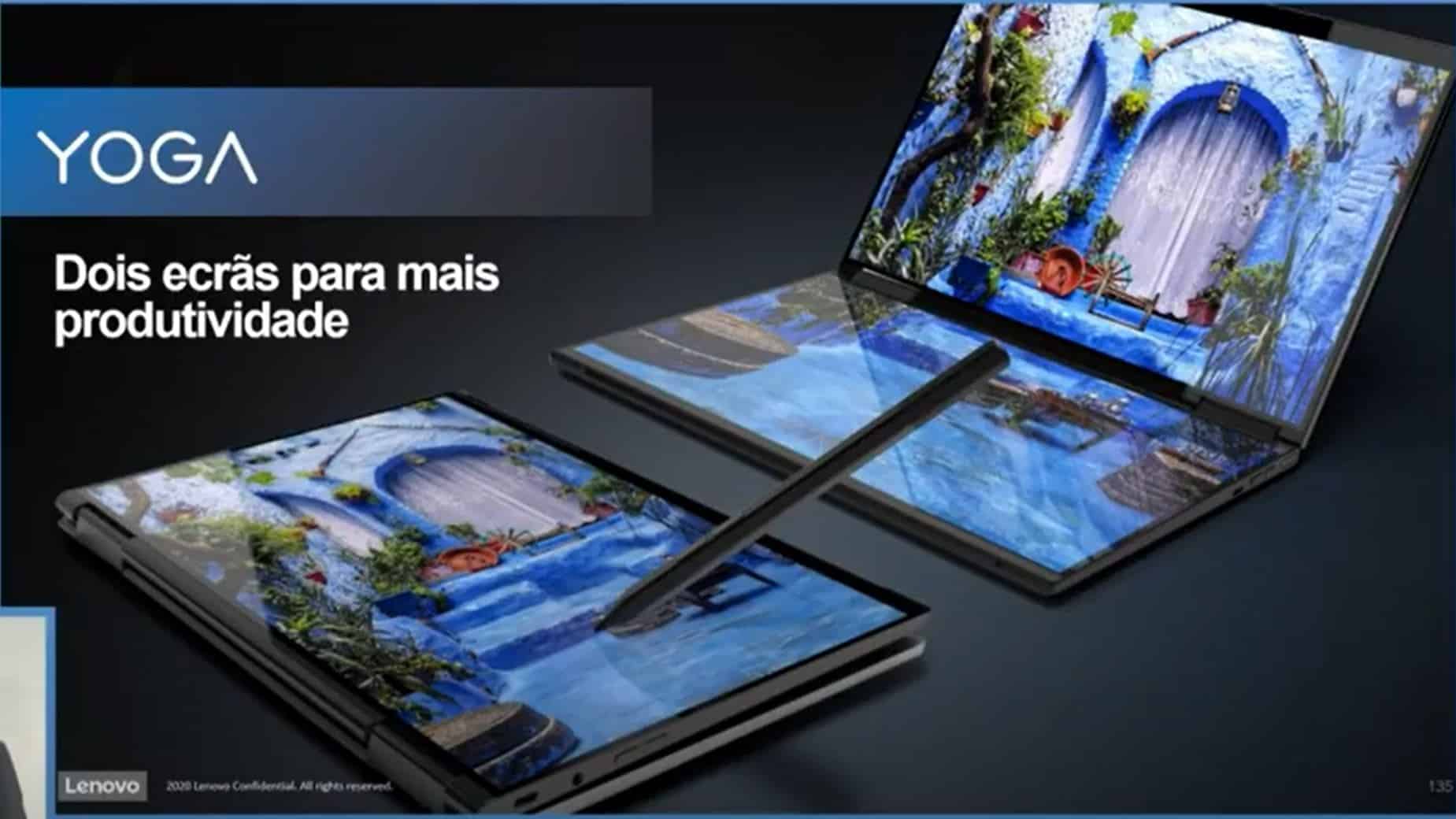 Images of Lenovo's upcoming dual-screen laptop have leaked online today. As you can see from the image above, this dual-screen laptop will be part of Lenovo's Yoga lineup. Similar to the current Yoga lineup, this upcoming device will feature a 360-degree hinge that will allow you to enjoy the device in various modes. And it will also support an active digital pen for inking experience.
Lenovo has highlighted the following as the features:
You can easily swipe between screens.
You can open multiple apps across screens for seamless multi-tasking.
The device will automatically adjust based on the posture.
Unlike the upcoming ThinkPad X1 Fold, this Yoga dual-screen device is expected to run Windows 10X. So, you can only expect this device in 2021 after Microsoft releases Windows 10X OS.
We already know that Lenovo will be releasing ThinkPad X1 Fold foldable device later this year. The Lenovo ThinkPad X1 Fold comes with a folding 13.3-inch 2K pOLED display with a 4:3 aspect ratio. Even though Microsoft has dropped its plan to deliver Windows 10X OS that is meant for foldables and dual-screen devices, Lenovo is planning to release ThinkPad X1 Fold with Windows 10 and its customized software.
via: WalkingCat