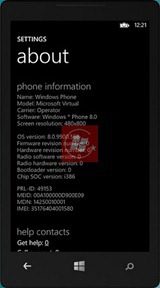 We posted recently about the Release Candidate Windows Phone 8 SDK being distributed to privileged developers. 
Now WinPhoneViet reports that, as has been the case with every SDK released so far, the SDK has been leaked, and WinPhoneViet has managed to get their hands on it.
As expected with the mature release, the final product is more polished.
He notes IE10 now works properly without connection errors, Nokia Maps is properly integrated, Kids Corner is working, and the Windows Phone Store now sorts by Best Rated also.
The OS version  is build 9900, with the RTM expected to be 10xxx.
Read more and find download links at Winphoneviet here.