Last week Microsoft's Windows Phone died in the media several times over. After coming in at a total of 1.1% of smartphone marketshare in the last quarter, it's all over. With no future Windows 10 update or flagship coming in to save the platform, the only question left to ask is, is Windows Phone dead? While many would say yes, few would say no and some would sit on the fence, I personally think that Windows Phone is like Schrodinger's OS. It is dead, alive and somewhere in between all at once.
On one hand, we could consider Windows Phone as 100% dead. Deader than a door nail. Avada Kedavra dead. In this case, the magic words needed to kill Windows Phone off were "Windows Phone is dead". Without getting into semantics about "Its actually Windows 10 Mobile, or it's full Windows now", the OS that Is for all intents and purposed known as Windows Phone is dead because of those four words.
What I mean is, as long as the media believes Windows Phone in dead, as long as the message being passed on is that Windows Phone is dead, then Windows Phone will really and truly be dead. No one would want to develop for a dead OS, no one would want to buy "dead" devices and so on. Arguably, this is a message that Microsoft can counter easily. A blog post on the Windows experience blog, a tweet from either Satya Nadella, Joe Belfiore, Terry Myerson (sent from Twitter from Windows Phone) etc. and perhaps press releases on how Microsoft is working with OEMs to produce various Windows 10 Mobile powered devices would go a long way. But Microsoft isn't doing either of those things. They aren't saying anything that can be interpreted as an "We're going along with this", the only statements they've made are about reducing sales and retrenching in the market. These statements are fine on their own, but when sales are free falling and hitting new lows each quarter, the stench of death becomes too much to overlook. Whether it is dead or abandoned is not the issue here, the issue is that Microsoft is letting perception become reality here – effectively committing hara-kiri.
Aside from that, there is the app gap issue. Now while many people can say that Windows Phone's app catalogue is sufficient and deride others who rely on apps as "app-crazy" or other derogatory terms, the truth Is that the app gap is still sufficiently large so as to appear insurmountable. It is not small for some people, for others it is literally insurmountable. Someone who relies on Snapchat for their job as a social media manager, someone who has a hobby of reading Medium posts before work, someone whose social circle uses Kik extensively, the list goes on. There are simply too many apps that the platform doesn't have, and Microsoft has shown 0 interest in cleaning up the store and pressing delete on worthless apps. In terms of OEMs, Microsoft's OEMs like HTC, Samsung, LG and Huawei – OEMs who are doing good work on the Android side, have firmly snubbed Windows Phone. Microsoft itself seems to be snubbing Windows Phone, with Tencent last week noting that Windows Phone was losing users and Microsoft wasn't doing anything about it.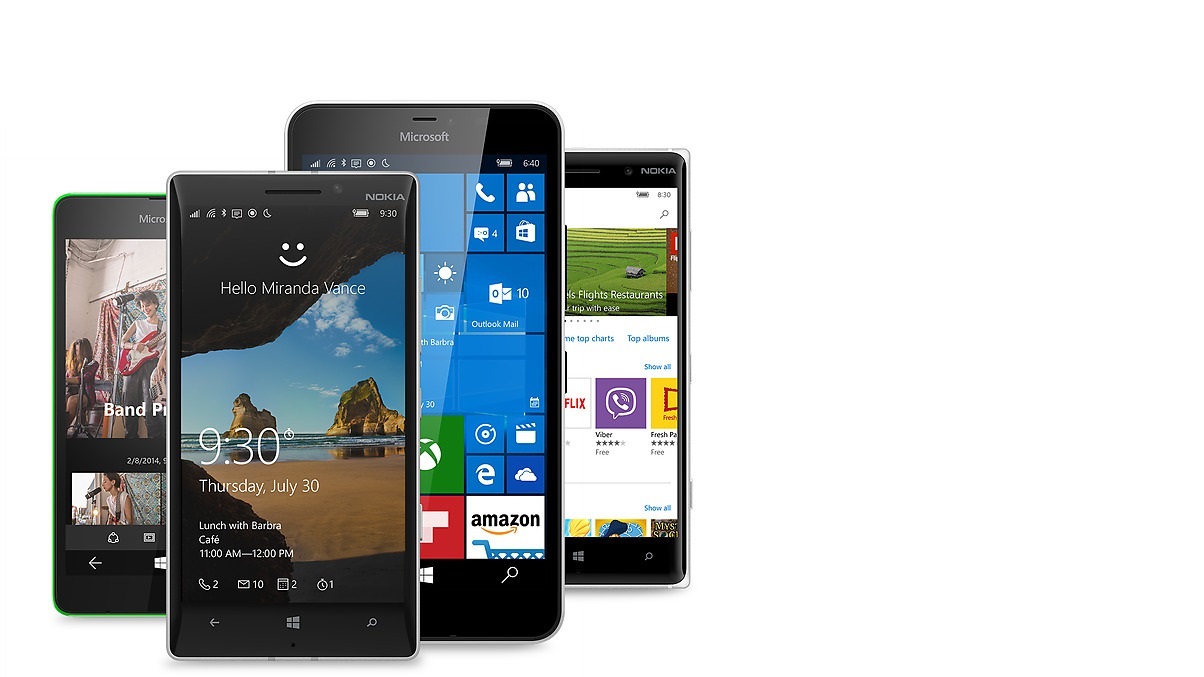 On the other hand, nothing about Windows 10 makes sense without Windows Phone in the picture. Windows' strength is not the mobile experience, rather it is in its strength in desktop and laptop software that makes it so versatile. Microsoft's Surface, Band and Lumia devices all attempt to make mobile Windows a viable experience for users. Predominantly, phones are the most used mobile device in the word, with laptops and tablets coming in at second place. If Microsoft simply wanted to make Windows a better experience for many, then all they needed to do was to iterate on Windows 7 and make that the basis of Windows 10. Rather, they focused on mobile, because that is the future of computing.
Also, despite what I said earlier about Windows Phone being inadequate for many mainstream users, it still works for many and can be perfectly capable for many more. Personally I have been extremely critical of Windows Phone because I can see its potential and how well it can work if Microsoft just put that little bit more effort into it. I like having my Surface work with my Lumia, I enjoy using universal apps over web apps, and If Windows 10 and Surface continue to Win over consumers, Microsoft could hope to pull a Reverse-Mac and use Windows 10 to help gain users of Windows 10 Mobile.
That brings us to the final – slightly controversial – point of this post. If Microsoft drops Windows 10 Mobile or backtracks on its plans to improve the universal app platform in anyway for any short term benefits, this will be bad for Windows as a whole.  Microsoft has positioned Windows 10 as an OS built around universal apps. If Windows Mobile dies, then a substantial user base of the universal platform will vanish. Not only that, but Microsoft will be giving up on its Windows universal dream by implication, and essentially admitting that its Windows platform is irrelevant. It would be tantamount to saying "We can't get developers to build for Windows anymore".  Sure people are using apps built for Windows in enterprise but all the cool new apps are for iOS, Android, the web and even OSX only with very few being for Windows 10.
A platform that can't attract excited new developers to itself is either dead or dying. Legacy apps won't be useful forever, and 7 million apps of which only less than a hundred are still relevant today isn't something to be proud of.
No matter how many free apps Microsoft makes for iOS and Android, they cannot control those platforms, they are merely validating them. Without Windows as a platform for them to leverage the services they already have, Microsoft's devices and services will not be as strong as they were in the past. In short, you could say that Windows Mobile would just have died a little earlier than big Windows.
Now, if Microsoft aims to become an Azure company and jettison the consumer market, then that would be more profitable…but it won't be the Microsoft people care about. It'll just be a profitable but boring and invisible company like IBM. It'll be an Azure company, good for the enterprise, utterly irrelevant as far as the public is concerned.  Whether that's a good future or not depends on your perspective. From my perspective, if Microsoft wants to remain relevant, they can't afford to kill Windows Mobile just yet.