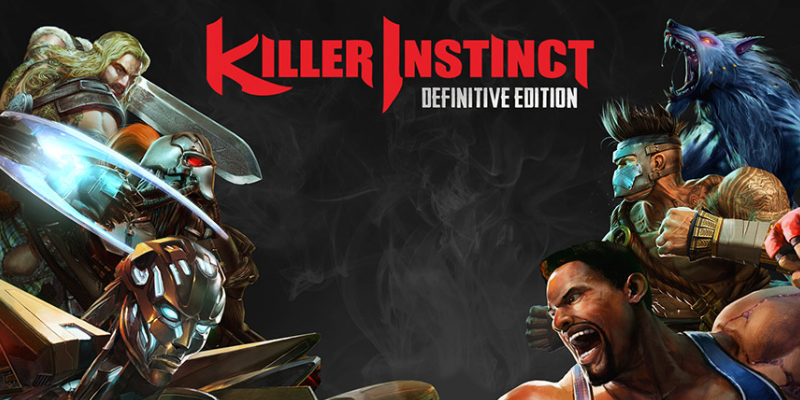 'Killer Instinct: Definitive Edition' has now made its way to Windows 10 after having been made available for Xbox One users a few months ago. The Definitive Edition of the game gives you instant access to every character in the game, all twenty stages, bonus features like behind the scenes videos, concept art, a full universe map and the original Killer Instinct 1 and 2. The game is also an Xbox Play Anywhere title, so gamers will be able to save and pick up where you left off between both platforms.
Also, the development team collaborated with the Nez Perce tribe living in Lapwai, Idaho to help redesign the Thunder costume, now it is now 100% authentic to the Nez Perce cultural traditions and dress, and will be made available on Wednesday, December 21 for all Killer Instinct players who own the Thunder character for free.
FIGHT ON!

Discover your Killer Instinct! Play the legendary fighting game with stunning 60FPS visuals, over-the-top action, a wild cast of combatants, rocking reactive music, and C-C-C-COMBO BREAKERS!

Features:

• Includes all 26 characters from Seasons 1-3, including Shadow Jago, Rash from Battletoads, Arbiter from Halo and General RAAM from Gears of War

• 20 stages with intense stage destruction

• Killer Instinct Classic 1 & 2 for Xbox One

• Explore the lore, characters and history of Killer Instinct with all-new behind-the-scenes videos, trailers and art

• All the music of Killer Instinct, including Killer Cuts

• Competitive online multiplayer matches with state-of-the-art fighting game netcode

• Test your skill online in Monthly Ranked Leagues

• Cinematic story modes

• Extensive Dojo tutorial teaches all the core mechanics for Killer Instinct

• Train an AI combatant and challenges your friends to asynchronous matches in Shadow Lab

Xbox Live Features:

• Play Anywhere with online multiplayer Cross Play with Windows 10 and Cloud Save between Xbox One and Windows 10• Killer Instinct includes rich Xbox Live features like Achievements, Game DVR, Leaderboards and more
You can grab the title here for $39.99.