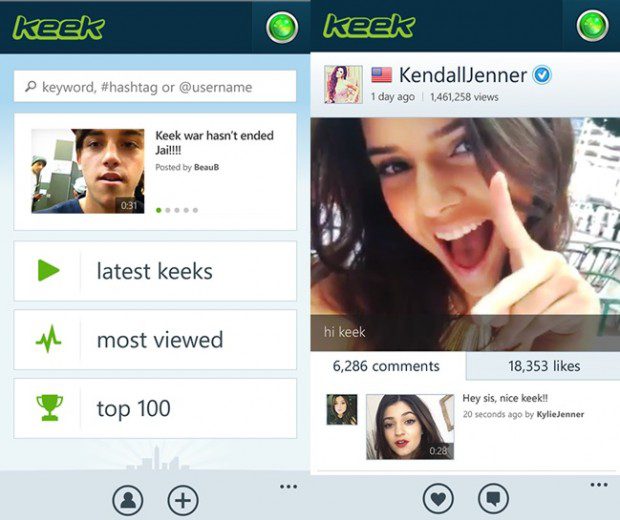 Keek video messaging app is now available for download from Windows Phone Store. "We've received many requests to support Windows Phone devices," states Isaac Raichyk, Founder and CEO of Keek. "We are excited to be able to bring the Keek experience to yet another audience."
Keek continues to grow exponentially as it launches on different platforms. During the month of May, the social network had more than 186 million visits, served over 3.5 billion pageviews and over 632 million videos were watched.
App Features:
• Crazy fast – capture, record & share video updates in seconds!
• Watch & share videos with users from around the world
• Post text and video comments
• Full front and back camera support
• Subscribe to your favorites
• Top 100 leaderboard
• Verified accounts
• Extremely fun, free and easy to use
• Unlimited free video uploads
• 100% free app
Download it here from Windows Phone Store for free.