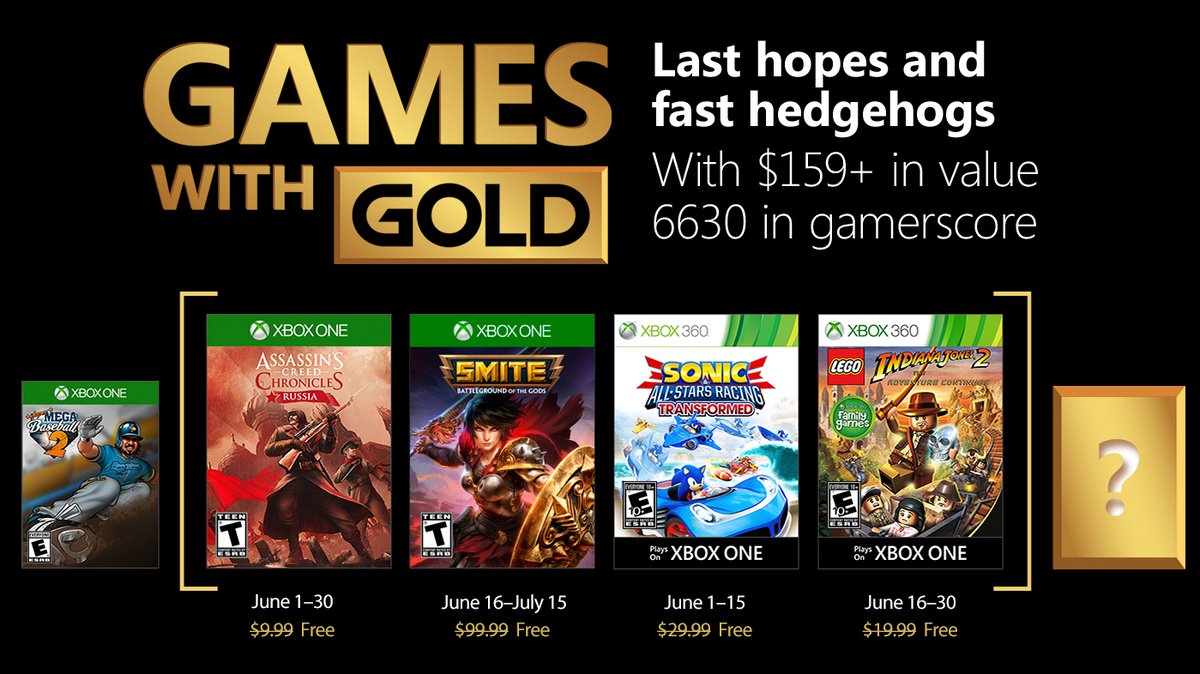 We had to wait right up until the end of May for June's Games with Gold announcement but Larry Hryb has officially revealed which four games will bee free to Xbox Live Gold members next month. Truthfully, the list is a bit disappointing.
On Xbox One, players will be getting Assassin's Creed Chronicles: Russia for free the entire month. Then starting on June 16 and lasting through July 15, SMITE will be available to download for free on Xbox One. This may not sit well with some people as SMITE is already a free-to-play game. It just appears that we will be getting the Gold Bundle for free as well.
Over on Xbox 360, players are getting Sonic & All-Stars Racing Transformed and LEGO Indiana Jones 2, both backward compatible games. Sonic & All-Stars Racing Transformed will be free to download from June 1 through June 15 while LEGO Indiana Jones 2 takes the latter half of the month between June 16 and June 30.
The free games next month offer a savings of $159 for Xbox Live Gold members with 6630 gamerscore up for grabs.