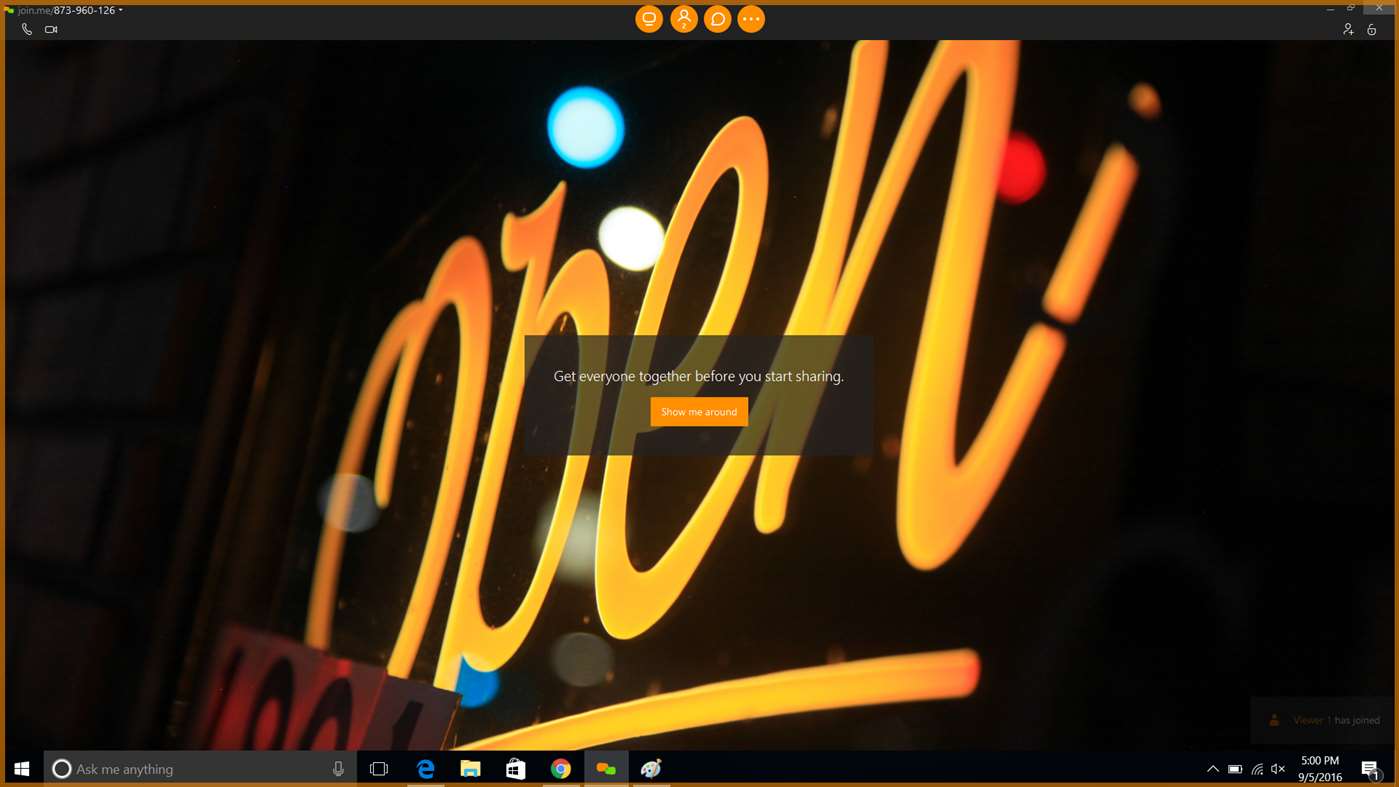 With Project Centennial, Microsoft allows Windows developers to convert their existing desktop apps to UWP apps to get access to the Windows Store, and cleanly install, uninstall, update, and enhance apps with UWP features. The converted app has a well-defined app model and a deployment experience that ensures clean install, uninstall, and seamless updates. The behavior and performance (including startup) of users' systems remain pristine.
LogMeIn's Join.me app is now available on Windows Store and it is a Project Centennial app. It can only run on x64 Windows 10 PCs. Since Join.me is now a Windows Store despite being a desktop app, the developers can enable features such as push notifications, Live Tile updates, and in-app product offers for the app and more in the future.
About Join.me,
When you start your join.me meeting, simply press the "Broadcast" button and you're ready to go. It's that simple. If you're a join.me PRO user, you can share just a single window instead of your whole screen. Simply hand over the presenter role to any of your participants so they can broadcast their screen with full control. With annotation your whole team can mark up, highlight and even use laser pointers to highlight stuff right in your meeting to make a point, make a difference, and make progress.
Features:
Screen sharing
Remote control
Presenter swap (pro)
Annotation (pro)
Recording (pro)
Video conferencing
VoIP conferencing
PSTN conferencing (pro)
Download it here from Windows Store. We will be seeing more such desktop apps in the Windows Store once Microsoft starts allowing 3rd party developers to submit their desktop apps in Windows Store. You can read here to know more about how to convert your desktop app to a UWP app to submit in Windows Store.