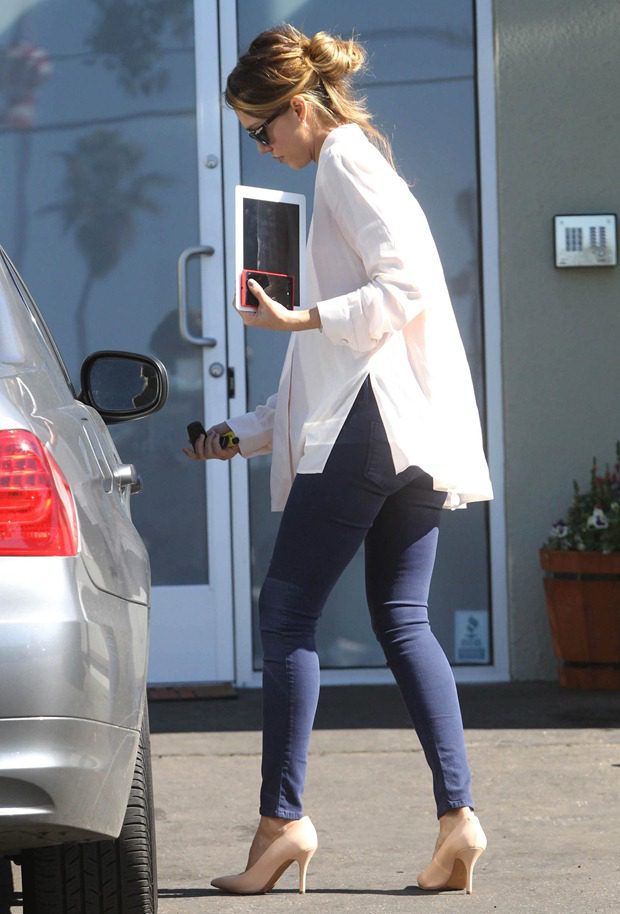 Last time we mentioned Hollywood star Jessica Alba she was clutching a Nokia Lumia 900.
It seems Nokia took our hint and upgraded her to their latest, the Nokia Lumia 920.
In the above picture she appears to be holding the unreleased Nokia Lumia 920 in its flaming red version.
Now I am under no illusion that this is not part of some promotion by Nokia, but I think think this is one celebrity endorsement which can only help the Nokia brand.
Thanks G D for the tip.