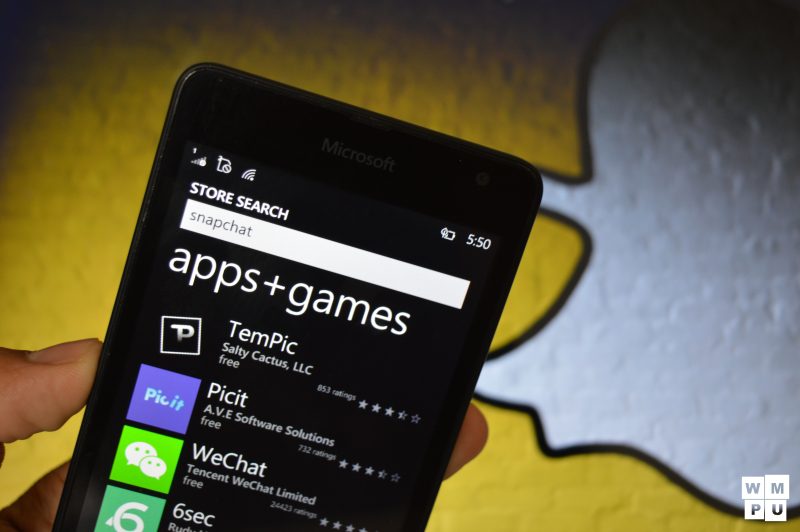 Its been a year since 3rd party Snapchat clients were killed off in the Windows Phone Store.  Then it had around 30 million users.
Since then the image-based social network has just gone from strength to strength, and now boasts at least 100 million daily active users, putting it on the same scale as twitter, which also has 100 million daily active users (or 320 monthly active users).
Snapchat has stubbornly continued to refuse to support Windows Phone, and has also gone after 3rd party apps in the Windows Store.  This is despite there being numerous 3rd party apps on iOS and Android using the service. The absence of the app is one of the main reasons a Windows Phone is not a good starter phone for a teen, despite the handsets often being incredibly cheap.
The advent of Windows 10 Mobile however provides a new route to getting a working 3rd party app on our platform. Windows 10 Mobile lets any user side-load apps simply by downloading the APPX from the browser after enabling Developer Mode (simply a tick box in settings).
Like the Casper Snapchat app on Android, which is not available in the Google Play store, the time is ripe for Windows developers to create an app intended from the start to be sideloaded. Ideally such an app would be open source, meaning the app could survive a challenge by Snapchat or fatigue by a developer.
With Windows 10 Mobile Microsoft has given us the freedom to do so much more. With a recalcitrant company such as Snapchat its time for Windows 10 Mobile users to take the solution into their own hands.