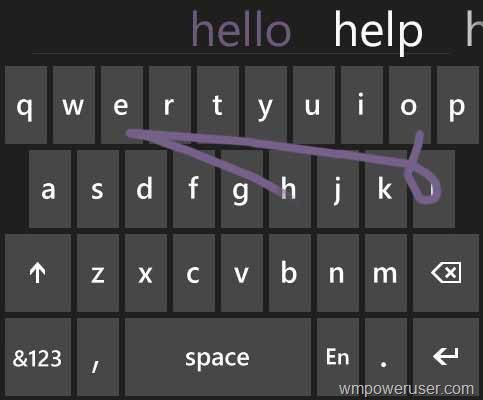 The above image just popped up in our mailbox, appearing to depict the rumoured Swype-like keyboard in Windows Phone 8.1.
Of course something like this is rather easy to fake, but at least the gesture appears to spell the right word suggestions depicted above.
Are our readers excited? Let us know below.
Thanks to our Credible Anonymous Source for the tip.