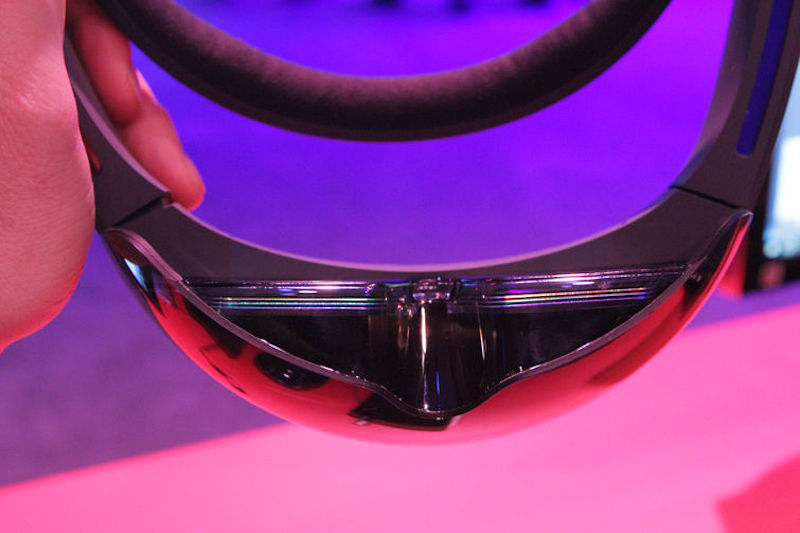 The magic of the augmented reality is overlaying virtual objects in the real world. Microsoft's HoloLens is still the best-known example of a head-mounted display performing this task, but it appears competition is on the way, in the form of Magic Leap, Apple and Google.
For that magic, Microsoft has relied on Himax to supply the waveguides crucial to projecting the virtual image into the user's eye. This component is vitally important but is also to blame for the biggest issue with the Hololens – the limited field of view.
Now, according to Thurrott.com, for HoloLens 2.0 Microsoft is taking the matter into their own hands. They write:
The biggest change will be the light engine that Microsoft is using and the specs of this hardware are harder to come-by but I do know that the company is bringing all this componentry in-house. The company is going all-in on development is not depending on third-parties to assist with design and development; think a wider field of view as that's the primary limiting factor of the current gen device.
The goal would be presumably to bring down cost and expand the field of view, and we may see many of the patents Microsoft filed over the years finally be implemented in a real device.
On the other hand, bringing the development internally also opens the project up to further delays due to lack of experience, not to mention issues with scale, a problem we have seen with Microsoft's Surface Hub for example, which has had problems meeting demand.
Microsoft has spoken openly about the components for the HoloLens 2.0, including the new Holographic Processing Unit and new Kinect-based depth sensor. Hopefully, this is an indication the project is well along and will be unveiled sooner rather than later.