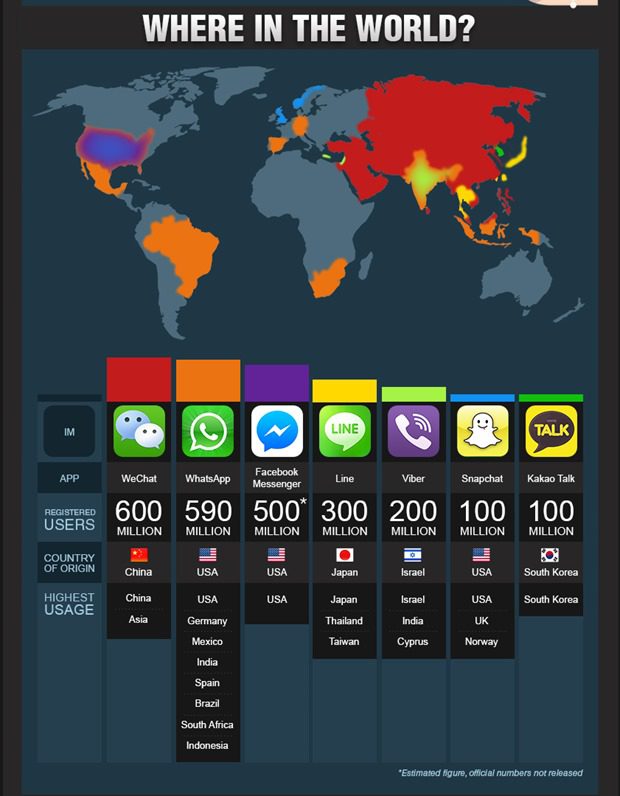 Windows Phone is currently tragically WhatsApp-less, but a new infographic by IrishApps.org reveals there is more than one messaging app in the world.
In fact the graphic reveals that WhatsApp is not even the largest messaging app,with WeChat, popular in China (and present on Windows Phone) having more than 600 million users.
The good news for Windows Phone is that (if were ignore Whatsapp's temporary absence) 6 out of the 7 top messaging apps are present on Windows Phone, and there are of course solutions for Snapchat also present.
See the rest of the infographic, with many more interesting titbits, after the break.