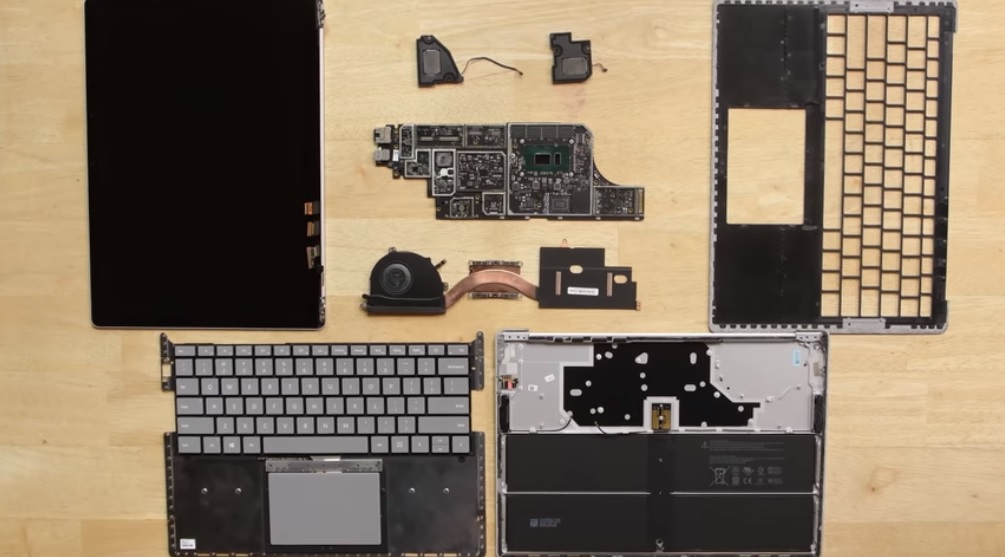 iFixit has been tearing down Microsoft's current generation of recently announced Surface hardware, and after awarding the Surface Pro 6 only one point, they went one step further and awarded the Surface Laptop 2 a round 0 points.
The score is based on the following issues:
Opening the device is still destructive, inhibiting any repairs
Modular components like the headphone jack are not easily accessible.
The CPU, RAM and onboard storage are still soldered to the motherboard
The battery is difficult to access and is severely glued in place.
Many of these issues could be forgiven if the device was super-thin and light, but that is not the Surface Laptop's selling point. In addition, given the Surface range's reliability issues, this means out of warranty repairs will always be super-expensive, making the relatively expensive devices almost disposable by design.
See iFixit's video teardown below.
Via Plaffo.com