It used to be that you would pay a lot less for a Windows laptop, but in return would expect to have a few more issues.
It seems Microsoft has upturned that reasonably fair trade by charging Windows users who buy their PCs more than Apple users but delivering laptops which scored second last in long-term reliability scores, while Apple topped the chart.
According to Which!'s survey of 9,278 Which? members, those who purchased a Microsoft Surface paid on average £1,083, while those who purchase an Apple laptop paid on average £1,037, nearly £50 less.
Apple laptops were, however, the most reliable brand, with a score of 81%, with 85% of laptops fault-free after 7 years.
On the other hand, Microsoft laptops only scored 66%, only 1% more than the least reliable brand which scored 65%.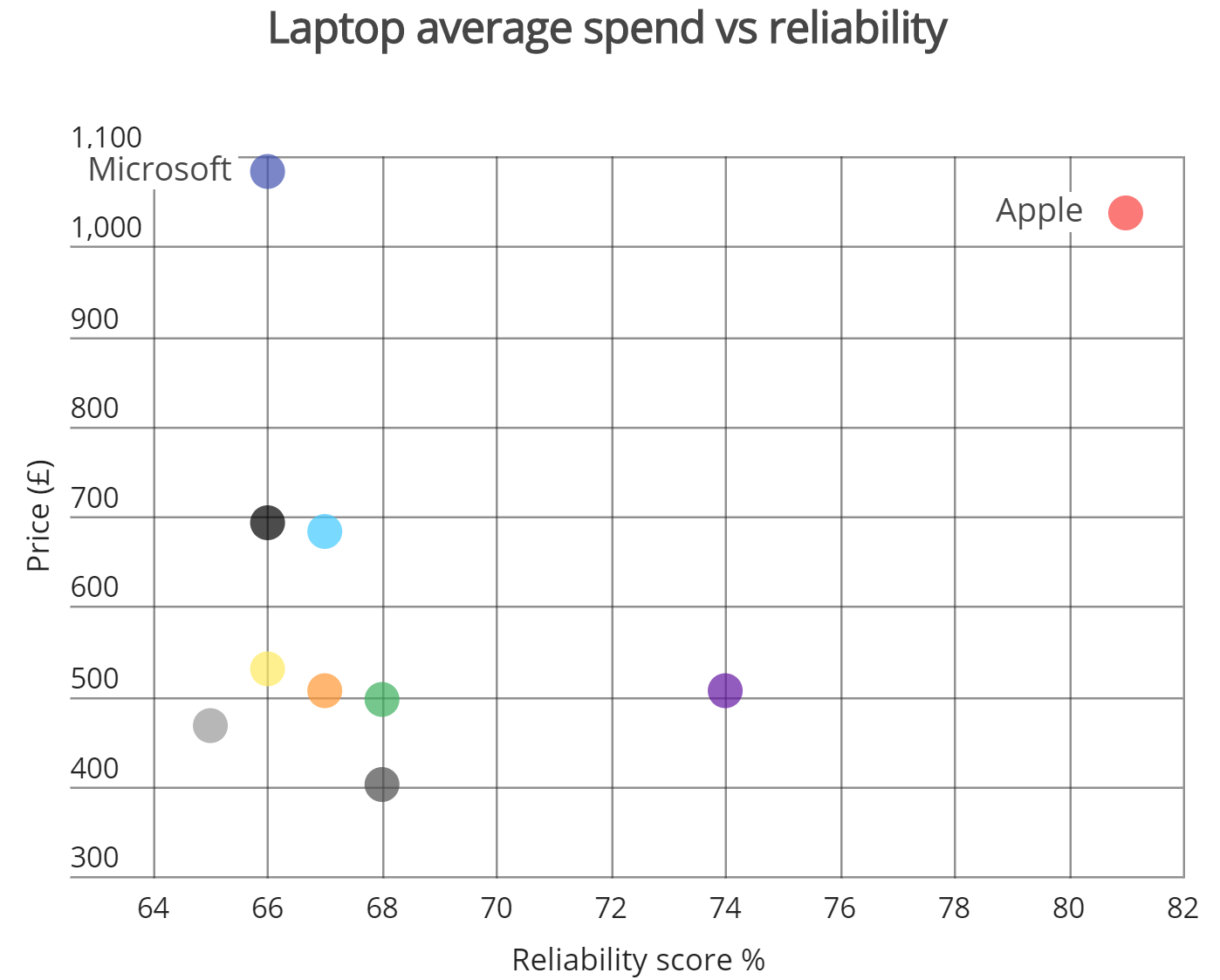 Which! says their reliability ratings are based on the proportion of faulty products reported to them, the severity of those faults, and how old the product was when the first fault occurred. Which! notes the most common faults on laptops were battery faults (11%), hard disk failures (8%) and freezing screens (7%).
Despite the score, it seems paying a lot for your product brought its own satisfaction.  Microsoft achieved the second-highest customer score with 78%, meaning that despite its disappointing reliability record, its owners remain well satisfied with their product and likely to recommend it to a friend.
Apple topped the customer satisfaction list with 88%, while the poorest brand had a score of 60%.
Early in Microsoft's Surface journey, the company was forgiven for some of its reliability issues due to being a relatively new hardware OEM, but nearly a decade later I am not sure the company has any excuse for charging so much but delivering so little.
What are our reader's experience with their Surface products? Let us know below.