In an unexpected deal, IBM has agreed to purchase Linux Distributor Red Hat Inc for $33.4 billion, the 3rd lagest deal of its kind in recent history. IBM will purchase all shares of Red Hat for $190 each, a 63% premium over the company's current valuation.
The purchase is designed to bolster IBM's floundering cloud business. The company has been seeing declining revenue for around 5 years as it struggles to gain ground on Microsoft and Amazon, only seeing some growth in the last few quarters, largely due to its legacy mainframe business.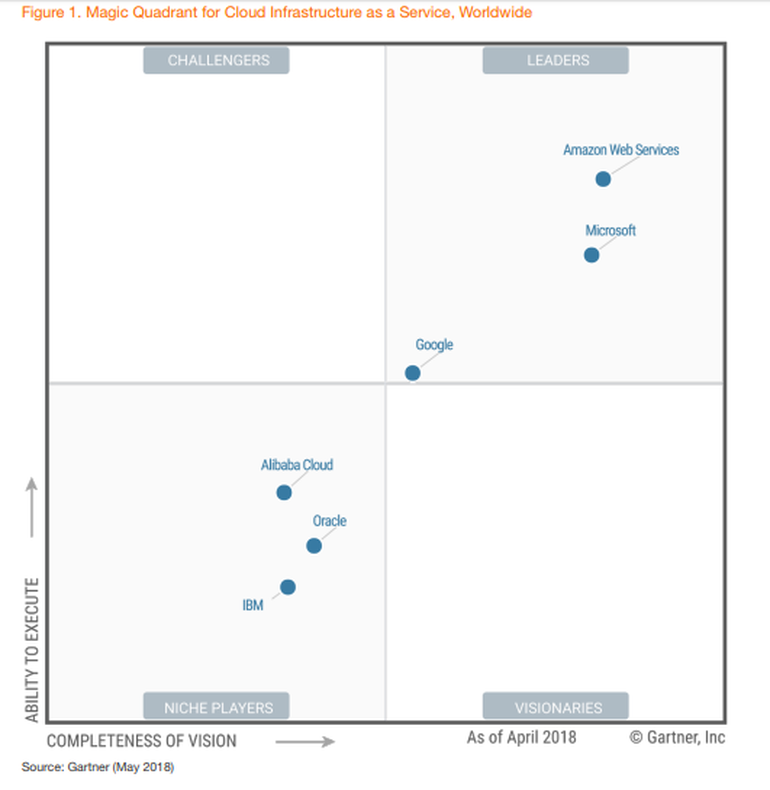 IBM scored dead last in Gartner's recently published its Magic Quadrant for Cloud Infrastructure as a Service (IaaS) Worldwide 2018, being presented as a poorly executing niche player.
"The acquisition of Red Hat is a game-changer. It changes everything about the cloud market," said Ginni Rometty, IBM's chairman and chief executive officer. "IBM will become the world's #1 hybrid cloud provider, offering companies the only open cloud solution that will unlock the full value of the cloud for their businesses."
"We will scale what Red Hat has deeply into many more enterprises than they're able to get to."
Red Hat itself has been missing analyst targets and also guided below expectations for their next quarter, raising concerns that the company itself was losing out to rivals. Red Hat's share price was 28 percent down over the past six months.
Rometty said IBM "paid a very fair price. This is a premium company. If you look underneath, this is strong revenue growth, strong profit strong free cash flow" she said. "This is an acquisition for revenue growth, this is not for cost synergies."
Red Hat makes IBM "a credible player in cloud now — both private and hybrid cloud," Bloomberg Intelligence analyst Anurag Rana said. "This gives them an asset that looks forward and not backwards."
IBM said Red Hat will continue to build and enhance Red Hat's current partnerships, including those with major cloud providers, such as Amazon Web Services, Microsoft Azure, Google Cloud, Alibaba and more, in addition to the IBM Cloud. At the same time, Red Hat will benefit from IBM's hybrid cloud and enterprise IT scale in helping expand their open source technology portfolio to businesses globally.
"IBM is committed to being an authentic multi-cloud provider, and we will prioritize the use of Red Hat technology across multiple clouds" said Arvind Krishna, Senior Vice President, IBM Hybrid Cloud. "In doing so, IBM will support open source technology wherever it runs, allowing it to scale significantly within commercial settings around the world."
Via Bloomberg.com.
Thanks, Atec Solutions for the tip.