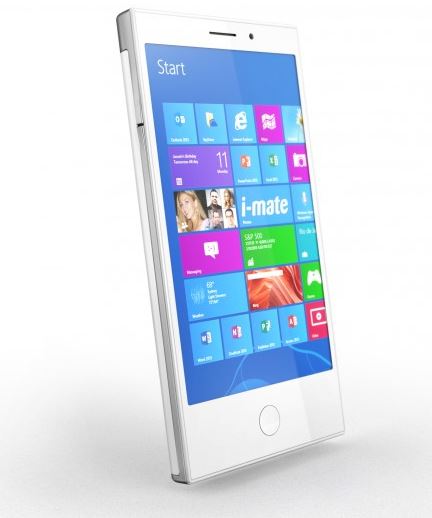 I'm not sure how many of our readers remember i-mate. i-mate was once a Windows Mobile OEM that later went out of business. Now, according to the report from Seattle Times blog, i-mate is working on something interesting that is going to change the way you work and the way you think about your PC and mobile phone.
It is a new new mobile device with a 4.7-inch touch-screen display running full Windows 8 instead of Windows Phone 8.  This device will be powered by Intel's Clover Trail Atom processor running full Windows 8 Pro. This unit will be called Intelegent and will go on sale this summer for $750. It will have 2GB of RAM and 64GB of storage. It also sports HSPA+ and LTE 4G wireless networks with up to 10 hours of talk time.
I-mate will sell the phone alone or as part of  a $1,600 desktop hardware suite including a docking station, called the "hub." Docked in the hub, the phone can be used with a traditional, wired phone handset or make video calls. It also functions as a desktop PC — powering a 23-inch touch-screen display, keyboard and mouse — and drives an auxiliary wireless tablet with a 10.1-inch, 1080p display.
What do you think of this concept?
Source: ST