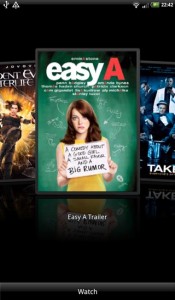 HTC has just introduced their Video on Demand service with their new Windows Phone 7 handsets, but current HTC owners will not have to wait to upgrade to get the service.
The software has just been released into Marketplace yesterday , and is now available for download.
In my neck of the woods it seems only to be offering trailers, but the service apparently has hundreds of movies and deals with all the major studios.
HTC Watch can be found in Marketplace here.
Thanks Markus and our anonymous tipster for the info.