HTC TITAN - Entertainment that really comes to life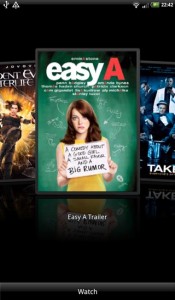 HTC has said it is bringing its HTC Watch video on demand service to their new Windows Phone 7 handsets.
The service will cost 2.99 Euro to rent a movie and 11.99 Euro to purchase.
The service uses a progressive download system, meaning users will not have to wait for the download to finish before watching the movie.
"Hundreds" of movies are available, with HTC having partnered with all the major movie studios. Movies will be stored in an online digital locker, meaning the size of your library will not be tied to their available storage.
HTC is also bringing its HTC Location service, familiar to Windows Mobile users as HTC Footprints, back to Windows Phone 7 also.
Via WPSauce.com