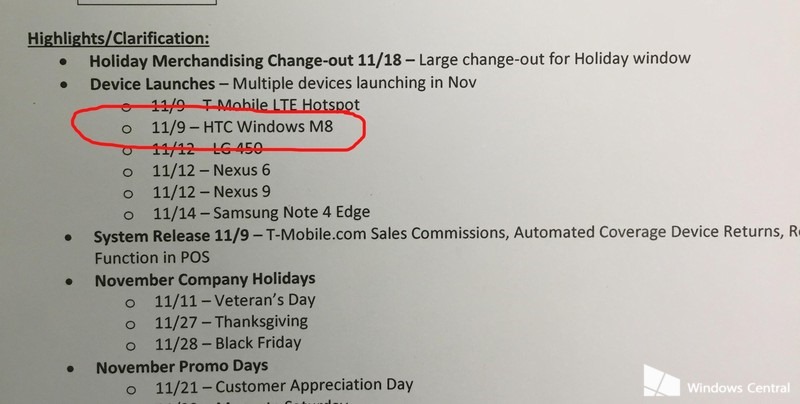 A leaked product road map has revealed that the HTC One M8 for Windows is coming to T-Mobile USA on the 9th November.
The handset, which is one of the fastest Windows Phones ever, is pretty strong spec and feature wise, for example including active covers and an infra-red transmitter, features found on  no other Windows Phone.
Unfortunately the handset is let down by its sub-par "ultrapixel" 4 megapixel camera, but if taking pictures are not a big deal for you it is likely the best Windows Phone you can buy for now.
Are any of our readers tempted? Let us know below.
Via WC