Engadget has been leaked some shots of the HTC HD7 from Germany, where the smartphone is set to hit the market in around 2 weeks.
The specs match what we released a few weeks ago, including of course the 4.3 inch screen, 5 megapixel camera with HD video recording and dolby mobile sound.
For good measure the smartphone has also been sized up against the Samsung Galaxy S, where the 4.3 inch screen clearly makes a difference.
See more pictures after the break.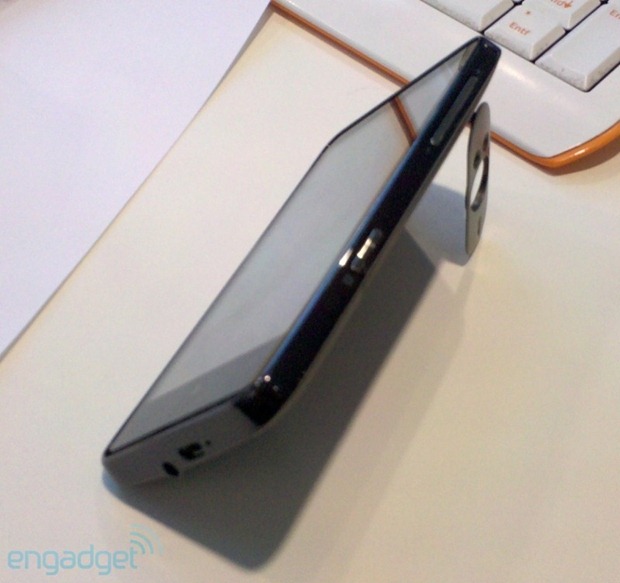 More at Engadget here.
Thanks MobilePaddy for the tip.