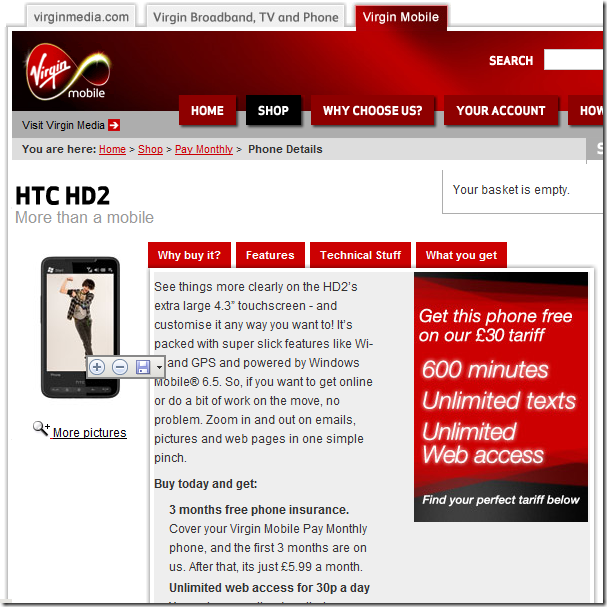 I don't associate Virgin Mobile with high-end smartphones, but I may have been mistaken.  Coolsmartphone has just noticed the premier Windows Mobile smartphone on the network, and at pretty reasonable prices also.
Virgin Mobile seems to be the only network still offering 12 month contracts, and even the 18 month contracts are run cheaper than O2's for the same minutes and period.
Read more at Virgin Mobile here.