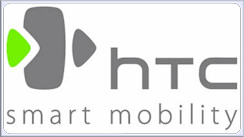 FierceWireless associate editor Phil Goldstein recently spoke with Jason Mackenzie, vice president of sales and marketing for HTC America about its collaborative relationship with operators, the importance of brand name and HTC's plans for more Android devices.
They uncovered a company with a very humble attitude towards their carrier partners.
When asked how they felt about carriers customizing HTC phones and adding their software, a process much hated by most smartphone buyers, Jason said:
"… if you look back at the history of HTC, and our roots, and where we come from, we're coming from an ODM, mentality. And what I mean by that is working with partners like HP and Dell and Palm etc., where we would build those devices for them to their specs and they would manage the operator customer, if they had an operator customer on that side. So we came from very much a partnership-centered philosophy and then built upon that as we've kind of gone away from the ODM-type business and more to traditional OEM philosophy and working directly with the operators, not having that middleman, and then thinking more about the end user.
For myself, and my team, one of the things I'm preaching and pushing through, and it's also coming down from Peter Chou at the top is that we want to be easy to do business with. We understand that if you don't have distribution and you don't have strong partnerships, you'll always be on the edge of falling out and really suffering. And so we make a concerted effort to really try and integrate things that are important to the operator, but at the same time stand behind the things that are central to our brand."
Regarding HTC's Andoid ambitions and Windows Mobile, Jason said:
"In terms of more Android devices, absolutely we will make more. We want to be No.1 in Windows Mobile device sales and in Android sales. We'll definitely be growing and expanding on our Android portfolio, the same way we do and will with Windows Mobile. What does that mean for Windows Mobile? Are you going to be scaling that down? The answer is no. We've got a very healthy-sized Windows Mobile engineering team, as you can imagine, having done that and led that category for five to 10 years. And also we've got a great head start on our competitors in terms of the expertise we've been able to assemble throughout the development of the G1, and we intend to utilize that to fulfill our ultimate vision in providing a wide range of products for a wide range of customers."
Jason also finally explained why HTC releases devices without carrier support to retailers like Bestbuy.
"The carrier obviously plays a huge part in distribution because the carrier's company-owned retail stores–it doesn't matter if you're talking about Sprint or T-Mobile or AT&T or anybody–those stores are driving significant volumes. They all have their dealer partners, and then national retail.
The second thing is really probably more toward national retail. That's one of the advantages I would say of a couple of years ago we started playing a little bit with unlocked devices. Experimenting is probably the better word. That was not all about, let's try and sell millions of unlocked devices in the U.S. It's not the case. What that was about was we can sell some, we can make sure our HTC fans are happy and that they're getting the devices that they may not be able to get if they're just going through operators. So devices that may have launched in Europe or Asia but were not going to come through carrier distribution, we wanted to make sure those were available for our HTC fans. And then, two, a big piece of the strategy was around growing our relationships with our national retail partners. I'm very, very pleased with how that's going. We've been able through that process to get a lot closer with folks like Best Buy, for example that we may not have been able to when we were only relying on the operator as an intermediary."
My take-home message from the interview is that if us, as end customers, have an issue with HTC, the people to complain to is not HTC but the carrier we bought the phone from.  Chances are that HTC is much more likely to listen to them than us.
Read FierceWireless for more of this interview which gives a fascinating insight into the workings of HTC in USA.