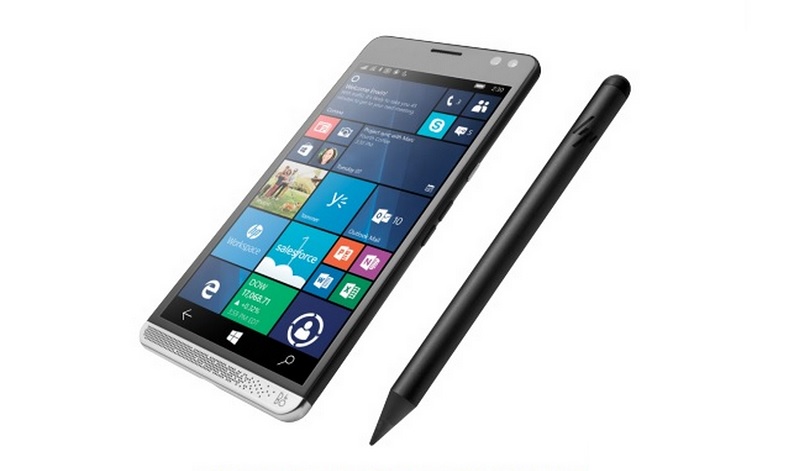 The old adage, "if you don't succeed – try try again" may not be what exactly comes to mind when thinking of Microsoft's mobile efforts, but it seems to be exactly what the situation is at the moment with Microsoft's Windows 10 Mobile and the HP Elite X3 ecosystem. After the Lumia line crashed and burned into irrelevance in the consumer market, Microsoft repurposed its mobile ecosystem to be one that was more business focused in the long run. It wouldn't run Snapchat or Periscope, but it would get you work done in those ever important meetings, it would highlight your PowerPoints- and by gosh-golly, you could check your emails on it and triage them with Microsoft's Outlook app – the pinnacle of email management for businesses. As a device for businesses, the HP Elite X3 promises a lot, but the majority of its promise lies not in its specs – of which it impresses – but in its goal.
You see, unlike other Windows Phones which precede it, the HP Elite X3 represents the last bastion for Windows 10 Mobile and Microsoft's Mobile OS ambitions. It is effectively the last stand of Windows phones as a product.
When Nokia first launched its Lumia line, Windows phones were squarely targeted at the everyday consumer. It would help you "experience the amazing every day" and let you just get in, get out and get on with life. That was the original promise of Windows phone. The only problem? People didn't want to just get in, get out and get on with it, they wanted to use their phones for photos, social media, books, shopping, etc.
Windows phone's early message clearly didn't resonate with customers as well as Microsoft and Nokia wanted it to, so they adopted a slight change in tactics. In early 2013, Microsoft and Nokia began to focus on two segments of the market – camera focused high-end devices, and budget focused low-end ones. Devices like the Lumia 1020 and 1520 were emblematic of the former approach, sporting fantastic cameras for their times and premium – high end specs – Nokia's Lumias were the ones to beat in the camera section of reviews – and beaten they were.
Apple and Samsung quickly caught up to the top end Lumias with refined camera experiences. In addition to that, when one considers the app-gap suffered by Lumia with regard to camera focused apps like Instagram (in beta on Windows phone from late 2013) and VSCO, the choice was easy for photo aficionados.
On the other hand, Nokia's Lumia 520 was tearing up the market, becoming the fastest selling Windows Phone in ages, and sold over 30 million units in the time it was on the market. Yet – that too was short lived. Android OEMs Motorola and Xiaomi quickly began to push out decent low-end – mid range phones at such unbeatable prices Windows phones couldn't survive in that market. Consider that right, for 130 -180 pounds, one can pick up a Xiaomi Redmi Note 3 or Motorola Moto G4 with 16GB -32GB of storage, GB – 3GB of RAM and a Snapdragon 650 or 616 processor. The closest Windows Phone competition would be the Lumia 640 XL, which is inferior in specs and experience to the competitor phones.
With those factors in mind, Microsoft quickly conceded and left the consumer market, leaving Windows phones looking for a niche market – the current niche du jour? The Enterprise. Make no mistake, this is not just a niche that Microsoft can afford overlook, this is the final battlegrounds for Windows based phones. The high-end market belongs to Apple and Samsung, the mid – low end markets belong to China, cameras are good enough that a good camera on it's on no longer qualifies as a selling point if the rest of the experience is severely compromised and so on. With that in mind, the Enterprise is really the only market Windows phones could retreat to, and Microsoft's OEMs know as much.

Acer's Jade Primo, Vaio's Phone Biz, the HP Elite X3 are all devices which focus on the enterprise market for mobiles with their killer features being that they are built around Continuum compatibility. These aren't pipe dreams, nor are they conceptual phones that would be cool if they were real, but they are phones that actually exist and are being sold on the market right now. Like the Lumia 1020 and 1520, they are targeting a perceived gap in the market which it is believed Windows phones can make the most impact. They aren't underequipped either, they sport powerful processors, accessories to make the best of the experience and Windows 10 Mobile – warts and all. Of those three, the HP Elite X3 represents the boldest take on the concept yet whereby a company is single-mindedly adopting Windows 10 Mobile to power its mobile ecosystem and pushing it as hard as it can. Its a huge risk for the firm and one that may have high rewards if it pays off.
Yet still, even here, they compete with iPhones and Android devices at captivating the hearts and minds of business customers. The duo may have all the apps and services a business may want but Microsoft isn't playing that game. Microsoft and HP think that companies want mobility in the form of phones that can be used as PCs, and they may be right – or they may be wrong – these things are rarely predictable.
What is clear however that they are placing the future of their mobile ambitions on the enterprise market. If the result is once more a candid failure – no matter how mediocre it may look to outsiders – then Windows phones will have failed at their last challenge.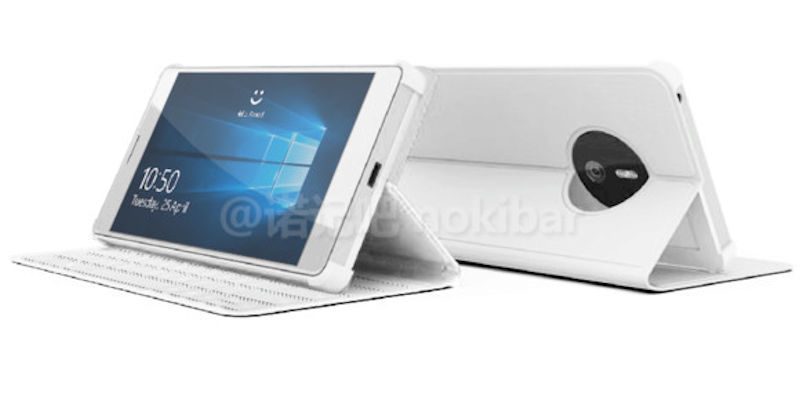 Aside from that, there is also one more factor that must be taken into consideration when one is to look at the effect of the Elite X3. The ephemeral Surface phone. as per reports from Windows Central, Microsoft probably plans to launch a Surface Phone next year in addition to their refreshed Surface PC. This Surface Phone will probably be a spec monster, run Continuum and have all the latest Windows 10 Mobile innovations.
If this sounds familiar, that is because the HP Elite X3 already does these and is on sale right now. As a showcase phone, I cannot possibly think of anything Microsoft would do to make it even better. Design? Perhaps so, but I do not think that would be enough of a deciding factor for business users, especially when looking at the disadvantages of relying on Microsoft's somewhat flaky support for mobile.
If HP's Elite X3 does not take off in the Enterprise or at least demonstrate signs of viability in the Enterprise market, then it would be logical and entirely reasonable for Microsoft to scrap the Surface Phone project and focus on its strengths for consumers and prosumers – iOS and Android apps and the Xbox.
As the saying goes," if at first, you don't succeed, try, try again. Then quit. There's no point in being a damn fool about it."