Is Copilot the best AI companion out there? Help us find out by answering a couple of quick questions!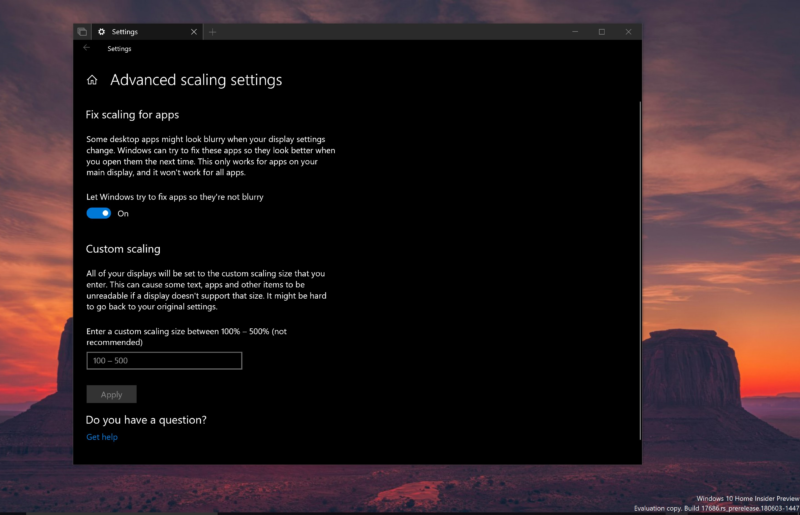 Using Windows 10's Universal Windows Apps on high dpi displays is a pleasant experience. Text in the apps are crisp and sharp, and colours just pop. Using legacy apps, on the other hand, is a crapshoot. Some apps might work well, others might be blurry and out of focus, some may have small text, etc. Microsoft has built in a way to make Windows intelligently adjust the way legacy apps display if you'll just let it.
You'll need to be on the latest public release of Windows 10, the April Update, to try this out.
How to optimise desktop programs for high DPI on Windows 10
Open the Windows Settings App
Navigate to System > Display
In the Display sub-menu, go to 'Advanced Scaling Settings'
Once there, select 'Let Windows try to fix apps so they're not blurry.
Most modern apps like Chrome and Spotify are fine, but for people who rely on a lot of legacy apps, this setting goes a long way in ensuring your apps remain crisp when using the full potential of your display.