Is Copilot the best AI companion out there? Help us find out by answering a couple of quick questions!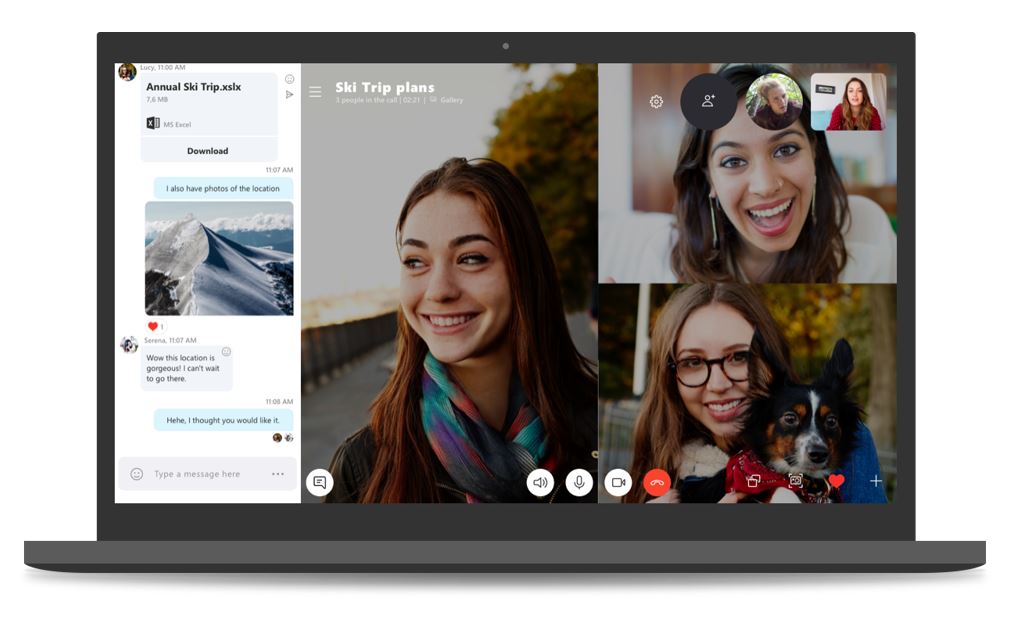 Microsoft recently replaced both the UWP and Win32 versions of Skype with a new Skype variant, version 8. This Skype update isn't the most popular, and the firm is keeping around the old classic app just for that reason – however, Microsoft has added (or changed depending on if you primarily used the UWP or Win32 app) a new customisation feature to make the app easy on the eyes, a dark theme. While Microsoft had introduced this feature to its universal Windows app years ago, users of Skype on the desktop didn't have it yet. With Microsoft replacing both of its apps with the new React Native build, even Skype user can enable the new dark theme.
How to enable Skype V8s new Dark Theme
Launch Skype.
Open Settings > General. You'll find that most of the settings there are related to appearance-related things which you can tweak.
Under Theme, Microsft has added the option for you to choose between a light and a dark theme. You can toggle between them at any time. Unlike with the previous Windows 10 app, the light theme is a dark grey theme and is more pleasing to the eye.
[N.B. Microsoft says that you can pick a colour for tour chat theme, yet the setting doesn't work in our testing Ordinarily, you would go to General > Appearance > Colour and select one of 5 colour themes. This would then tint the chat bubbles in your chat threads.
It didn't quite do that, but a future update should either remove it like Android app or re-enable it.]
Are you enjoying the new Skype? Let us know in the comments below.