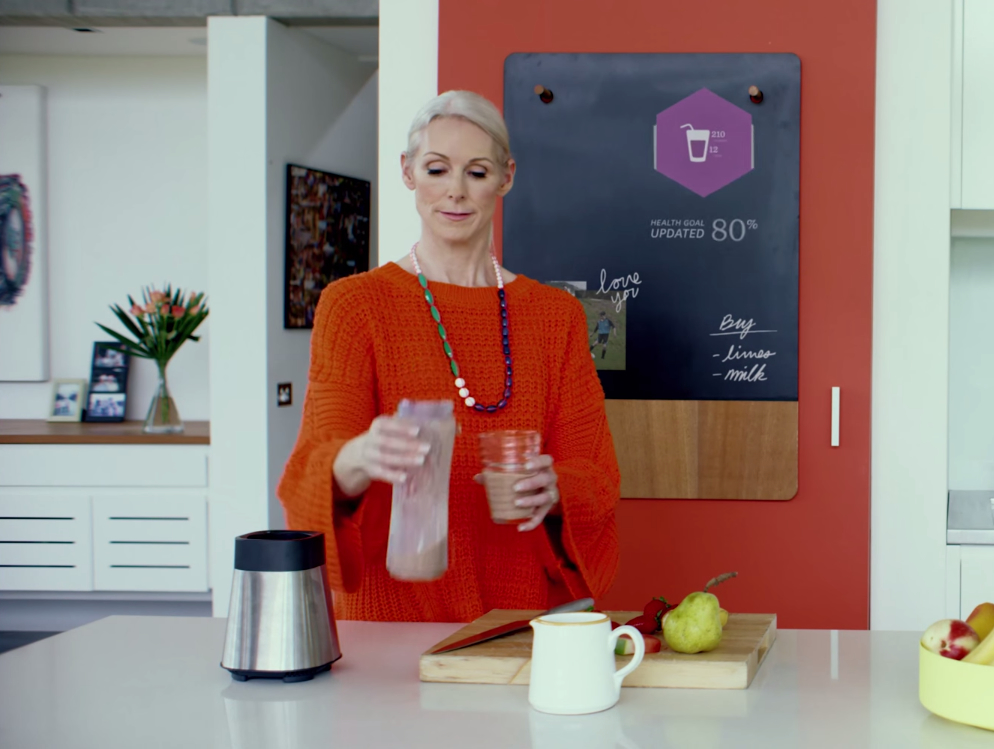 Microsoft's kitchen of the future.
Microsoft's Home Hub is believed to be a "project aimed to build a smart kitchen based on the Microsoft's Cortana and Azure Cloud." We have long believed that this will be an Amazon Echo-style device, but some text from what appears to be an app manifest appears to indicate the project is part of a more comprehensive system called the "Family Desktop", which looks like a kind of Kids Corner for your PC.
According to the text from the manifest:
A Family Desktop, along with the Family Features on your PC, makes it easy to get to common tasks without logging in. You also get a quick View of all the things your family uses every day like shared calendar, lists, music, and more.
It seems likely that this will be available to every Windows 10 PC, but given that Home Hub also appears to be a hardware product, and that Microsoft has been releasing some spectacular hardware recently, it does not seem unlikely that Microsoft will also be releasing some compelling hardware to support the software features.
Of course the PC-based family notice board has long been pursued by many Windows OEMs, but has always faltered by being too expensive for the amount of value Windows users saw in the feature. It would take a rather amazing piece of hardware from Microsoft to convince us to shell out the thousand plus dollars such a device from Microsoft will cost. On the other hand the Surface Studio has already wowed us, so the odds seems good Microsoft will be able to pull another rabbit out of the hat, particularly given that Microsoft appears to be working at making all their visions a reality.
Would our reader shell out for an expensive kitchen PC, no matter how cool? Let us know below.