Bing Vision was a rather handy feature which Microsoft deprecated in Windows Phone 8.1 and finally killed completely in Windows 10 Mobile.
The camera tool lets users scan QR codes, barcodes, books, CDs, DVDs, and use the data in various intelligent ways, including comparison shopping.
Now it seems the Bing team is bringing the feature back, but not for Windows phone users.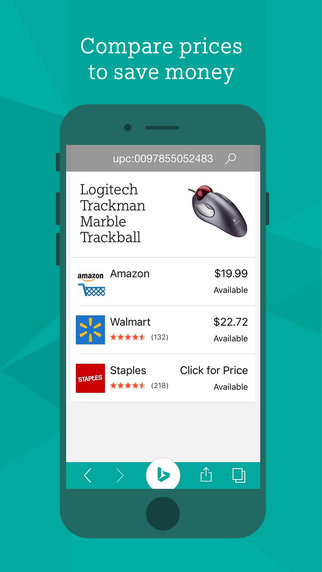 Microsoft has just updated the Bing search app for iOS with a new comparison shopping feature, where users are able to scan bar codes and compare prices in twelve major retail stores including Amazon, Walmart, Target, Home Depot, Macys, and others.
The iOS app also ironically added Left/right swipe navigation in response to feedback of users of the app (maybe Windows Phone refugees)?
It seems this is once again an example where Microsoft offers their best experiences on other platforms. Do our readers agree?