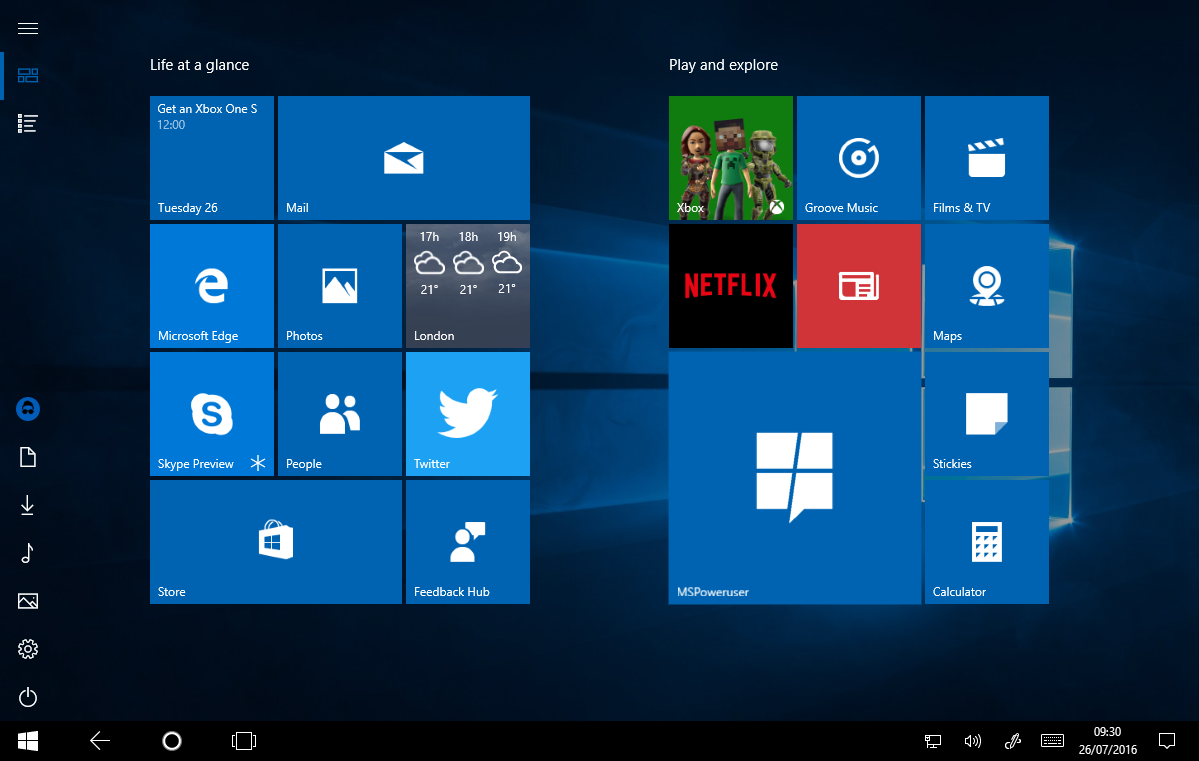 Microsoft has released the Windows 10 Anniversary Update earlier this evening. Once you upgrade to the latest version of Windows 10, you're probably greeted with yet another update in Windows Update. The update, KB3176929 brings the OS build to 14393.10, and it includes a number of improvements and bug fixes. According to the official Windows 10 Update History page, Windows 10 Build 14393.310 includes improved reliability for Microsoft Edge extensions, fixes issues related with Cortana, and much more:
Improved reliability of background tasks and extensions for Microsoft Edge.
Addressed licensing issue that prevents apps from activating.
Addressed issue that prevents changing display orientation after attaching a keyboard dock.
Addressed issue with scheduled update scans that are delayed during Connected Standby.
Addressed issue that sometimes prevent Extensible Application Markup Language (XAML) apps from receiving keyboard input.
Addressed issue with event logging that creates very large virtual allocations.
Addressed issues that cause high battery drain when a Windows 10 Mobile device is idle or the screen is off.
Addressed additional issues with Cortana, Microsoft Query and Microsoft Excel compatibility, and the Korean Input Method Editor (IME).
If you are a Windows 10 Anniversary Update user, head over to Settings, open up the Update & Security and then check for updates to get the latest update for your device.