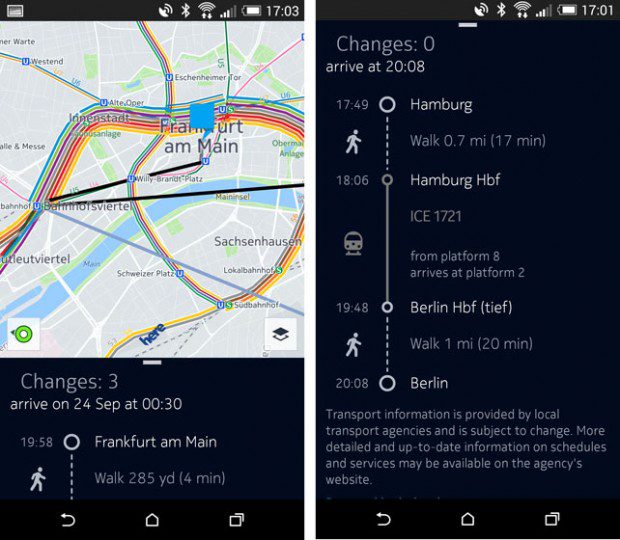 Nokia has now updated their HERE Maps to include full train and transit information from Deutsche Bahn, the German rail company. With this Maps update, you will be able to plan any train journey – including the super-fast ICE trains, buses, trams, subways and walking routes to and from every stop in Germany on your Windows Phone device.
With this agreement, our apps not only show all Deutsche Bahn train connections and timetables, but also those provided by all the regional transport operators and transport companies. This means that our apps cover transit information across all of Germany, so you'll be able to plan your journey door-to-door.

Making it easier for travelers to use public transit – from long-distance trains to local buses – is one of our main commitments for HERE apps. No matter whether you're a commuter in Berlin or a traveler visiting the Black Forest and then Munich for the Oktoberfest, HERE has you covered.
To start using this feature, you don't even have to update any of the HERE apps you're using right now: the connection with the Deutsche Bahn database is done by Nokia's location cloud and delivered to you automatically..
Source: HERE