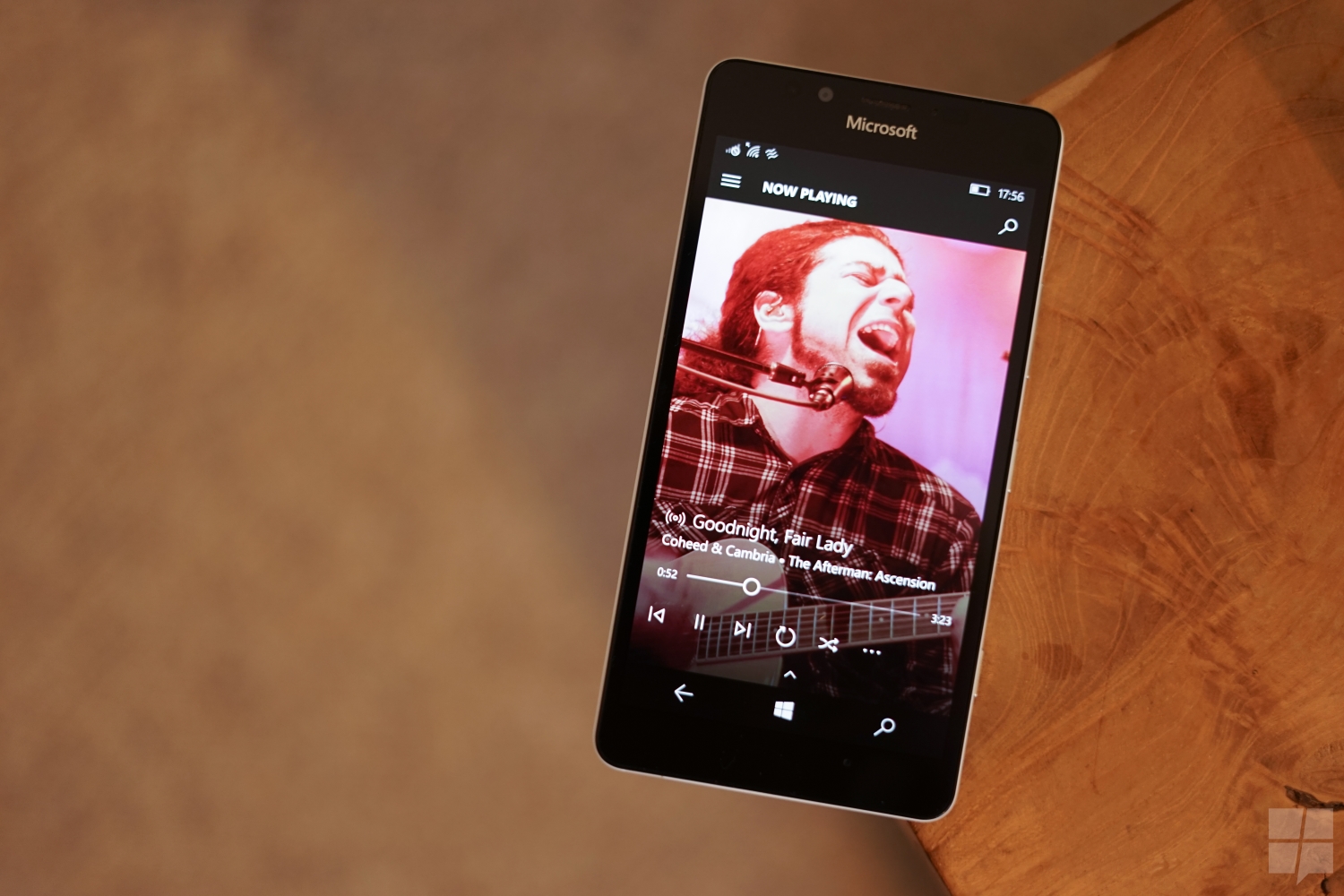 Microsoft has updated Groove andF Films and TV for Windows 10 PCs and phone for general users.
This update is rolling out all the new features which previously came to Insiders in the Slow ring earlier this month and incorporates new features to make using Groove more attractive.
Firstly, it's now easier to share Groove playlists to friends and family via Social Media and Email. If you're a Groove users, sharing a custom playlist to someone who has Groove installed will now open the app and make it more convenient to listen to music socially.
If you aren't a Groove Music fan, Microsoft has introduced music previews into the app so you can now "hear what you're missing". While the firm previously had a free tier for Xbox Music a few years ago, as the service grew Microsoft evolved it into a paid-only service. Its good to see some sort of taster feature return to the service.
Finally, if you're on an iPhone or an Android device like 99% of the world, you can now text yourself a link to install Groove on your phone directly.
The Films & TV app update bring support for more codecs and Picture in Picture mode, however, unless you're on the Creators Update already (in which case you would already have this), there's nothing of note here aside from "Minor Fixes and Improvements".
Here's the full changelog:
Groove Music
Share your personal playlists with friends on social media, in email, and in other apps
Not decided on Groove Music Pass? Previews for millions of songs let you hear what you're missing
Text yourself links to install the Groove app on iOS and Android
Opening links to shared playlists requires that friends are running the current version of Groove
Films and TV
Now your videos always stay on top while multitasking with mini mode (Windows 10 Creators Update required)
Play a broader range of video formats. For MPEG-2 videos, you'll be prompted to download an extension containing the codecs you need. (Windows 10 Creators Update required)
Minor fixes and improvements
You can download both apps from the Windows 10 Store below.