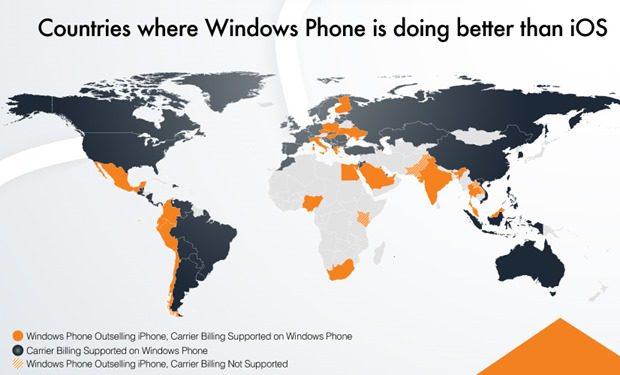 Mobile payment company Fortumo has compiled a great infographic on the 24 countries where Windows Phone outsold the iPhone in December 2013.
They go on to correlate this with countries where carrier billing was available and prevalent.  Carrier billing is a feature widely supported by Windows Phone, but not the iPhone, which means access to the app store is effectively reserved for the small proportion of the population with credit cards.
They also include Kantar numbers, showing the growth of Windows Phone and contrasting this with iOS.
See the full infographic after the break.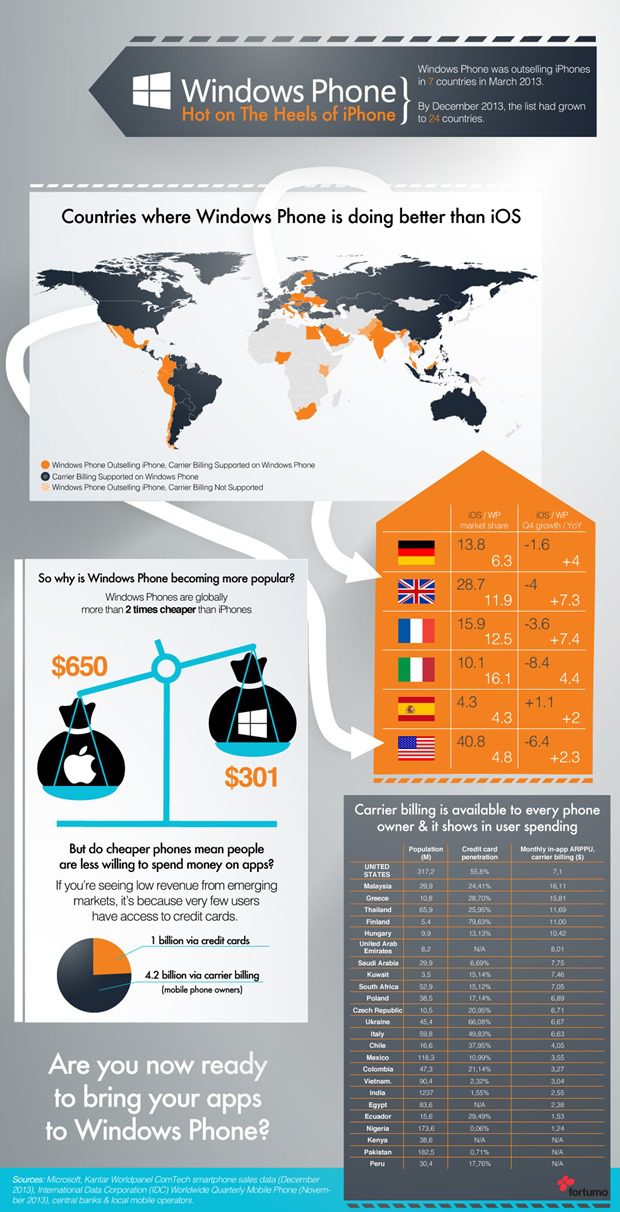 Via Pocketgamer.biz