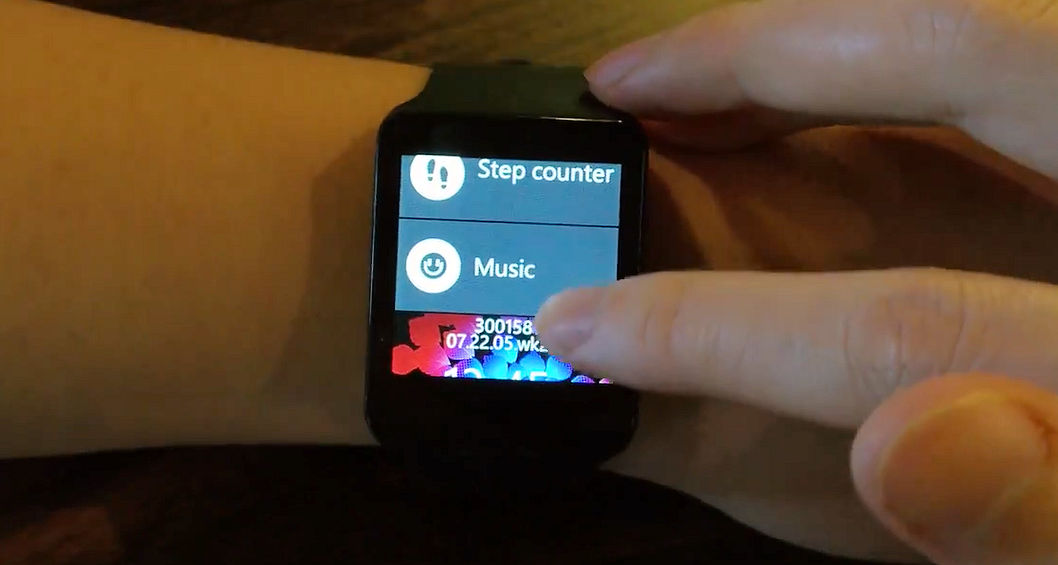 While the Microsoft Band is the main wearable accessory for Windows Phone users, there was once meant to be another device by Nokia, codenamed Moonraker. The device was another victim of the sale of Nokia's mobile division to Microsoft and  was ultimately cancelled before coming to market, and now lives on in the realm of what could have been.
It has leaked out in various prototype forms in the past, but today Nokibar appears to have a production device, complete with plastic wrapper, in action, and has demonstrated how it works in the video below.
The user interface is swipe-based with swipes from the top and the bottom revealing apps and notifications, a physical button for switching between the home and standby screen, and a long press on the screen for displaying the latest notifications when in standby mode. Users would also be able to select which apps they receive notifications from.
The watch would have come with a market place for apps, and a number of wallpapers and configurable watch faces in the box.
The Moonraker would have supported email, phone calls, messaging, and would even have worked as a phone camera remote control. Facebook and MixRadio integration was also built-in, alongside customizable watch faces and different coloured straps
The smart watch looks like it would have been reasonably viable, though it did not include much fitness tracking features in the original design, a major attraction for the current generation of devices.
There is no point in lamenting the device much now, but it seems likely we will never see a Windows Phone-inspired smart watch again, especially with the rumoured cancellation of the Microsoft Band 3, so have a good look below.