Is Copilot the best AI companion out there? Help us find out by answering a couple of quick questions!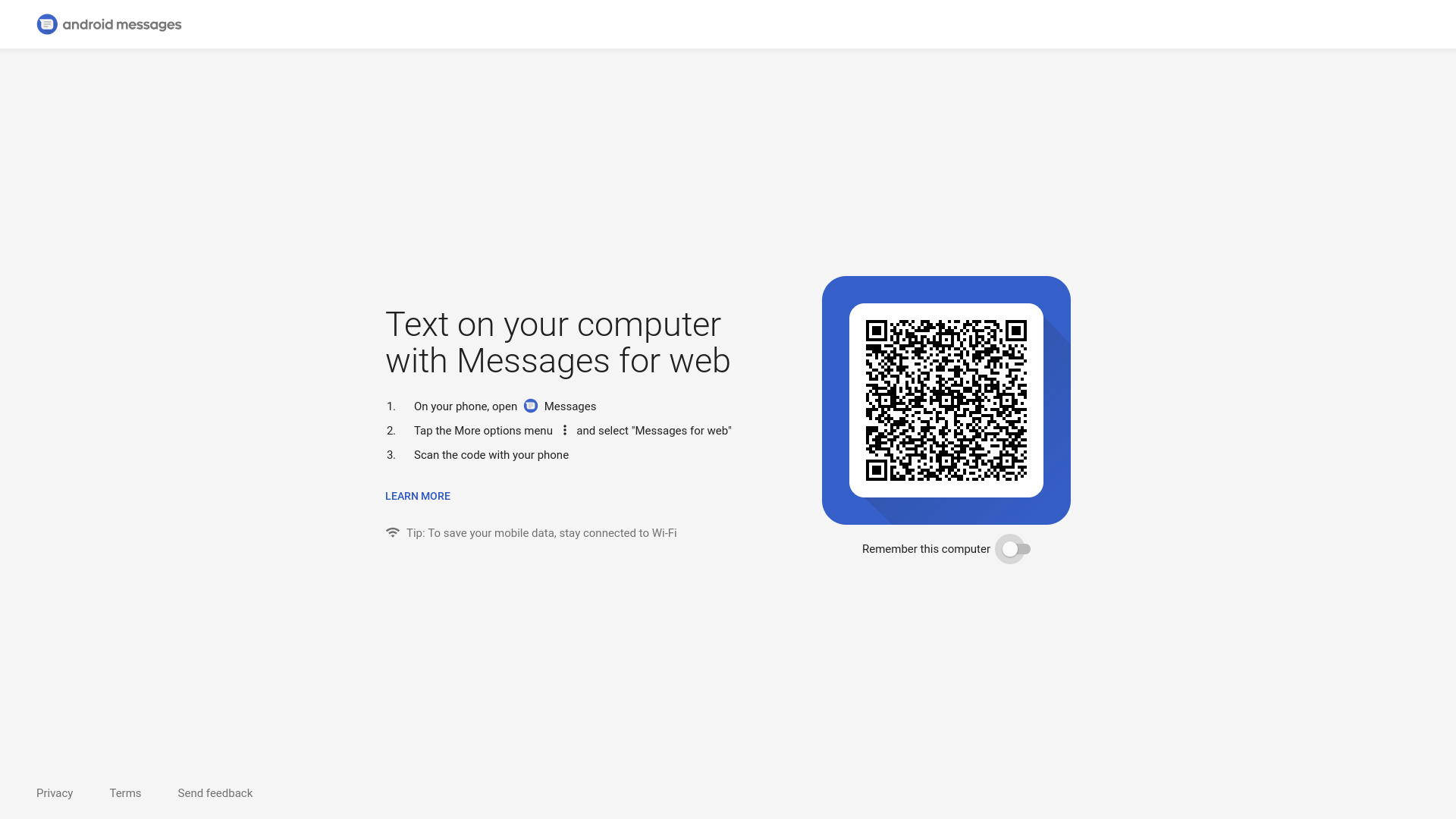 Google last week announced the new Android Messages for Web. Like Microsoft's previous efforts, it would allow Android users to send and receive messages on their PCs, as long as they had internet access.
The rollout happened over the past week, but as per Google's Justin Uberti, has just reached complete deployment.
Android Messages for Web is now fully deployed – make sure you have the latest Messages client, and then head over to https://t.co/diVFeAffVS to try it out!

— Justin Uberti (@juberti) June 26, 2018
How to use Android Messages to text from your PC
Open Android Messages app on your phone.
Tap the vertical … button for more and select Messages for Web.
On your desktop, open messages.android.com in any browser, even Edge.
When prompted, Scan the QR code. Your phone should now sync your messages to your PC automatically once both are connected to the internet.
However, let's say you don't particularly want to use a web app because of an ideological aversion to tabs. An enterprising developer has cobbled together an Android Messages desktop app for users on Windows and MacOS.
The app features:
Native notifications: Use your OS's built-in notification system to make sure you never miss a message
Dedicated icon: Add it to your taskbar, dock, desktop, or create as many shortcuts as you"d like!
You can download it from the link here.
Or, you could follow our link on how to create web apps from Chrome in order to quickly create a desktop-like app for yourself without having to download anything.
With Messages, users who use SMS no longer have to rely on third-party tools or hacked on integrations to enable synergy between their most used devices, and their most productive ones.