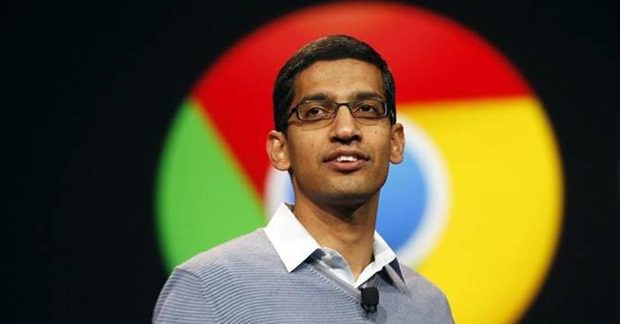 In some rather surprising news, it appears Microsoft may be pulling CEO talent from a rather unlikely course – Google.
Yes, we have checked and its not April 1st.
According to SiliconAngle Google SVP of Chrome and Apps is the leading external candidate for the Microsoft CEO job, with Satay Nadalle being the leading internal candidate.
Pichai is said to have been a force behind Android integration across the company, and has previously been headhunted for the CEO position at Twitter, and was only convinced to stay by a $50 million payment by Google.
"Microsoft could really move the ball down the field with Sundar Pichai in creating a new open operating system model for cloud, mobile, and social" according to Dave Vellante, chief analyst at Wikibon. "The market has been looking for a CEO who can balance the role of leading the enterprise transformation while keeping that consumer momentum with xBox and reboot mobile.  Pichai is the total package of technology leadership and business acumen."
The danger for Windows Phone users of course is that an external candidate for Microsoft CEO may bring in sweeping changes, which may include dropping Windows Phone for a proven mass market OS like Android.
Sundar Pichai is 41 years old, has a Bachelors in Technology from the Indian Institute of Technology, a M.S. from Stanford University and an MBA from the Wharton School of the University of Pennsylvania. He joined Google in 2004, where he led the product management and innovation efforts for a suite of Google's client software products, including Google Chrome and Chrome OS, as well as being largely responsible for Google Drive.
His only contact with Windows Phone so far was when he explained in May 2013 that Windows Phone did not have the critical mass to make creating a YouTube app for the OS worthwhile.
Do our readers think Windows Phone is in danger from an ex-Google CEO? Let us know below.
Thanks Tom for the tip.